Berry Bare Glycolic Mask I Glycolic Acid Brightening Face Mask
Regular price
$24.00 USD
Sale price
$15.00 USD
Unit price
per
Sale
Sold out
Want smoother skin? Constantly suffering from dry spots? Our glycolic acid infused mask is just what your skin needs.
HELLO Smooth Skin
Our Berry Bare brightening face mask was designed to brighten and smooth skin. Want smoother skin? Constantly suffering from dry spots? Our glycolic acid infused mask is just what your skin needs.
 What it is: A gently exfoliating and brightening face mask that utilizes the power of glycolic and malic acid to make your skin smooth, soft, plump and happy.
What does it do?
✔ Brightens
✔ Tightens and tones
✔ Softens and smooths
✔ Boosts collagen production
✔ Reduces uneven pigmentation
Why Choose Our Brightening Face Mask?
We wanted to create a face mask with ingredients that are 100% natural and vegan-friendly. Our products are 100% cruelty free and absolutely 100% free of harmful chemicals, including parabens and sulfates! 
This formula has a fun, light pink color and fruity aroma from our natural plant oils. Great to use weekly to give your skin a little extra oomph and TLC. 
This Face Mask Includes:
Face Mask + Face Spatula
Order Your Brightening Face Mask and Say Goodbye to Dry, Uneven Skin Tone!
Share
Ingredients

Please be aware that as we continue to evolve our product portfolio, ingredient lists may change or vary. Please refer to the ingredient list on the product package you receive for the most up to date list of ingredients, and reach out to hello@yugloskin.com with any questions.


Aqua (Deionized Water), Aloe Barbadensis Leaf Juice (Organic Aloe), Carthamus Tinctorius Seed Oil (Safflower), Glycerin (Kosher, Vegetable), Kaolin (Kaolin Clay), Stearic Acid, Glyceryl Stearate, Cetyl Alcohol, Stearyl Alcohol, Simmondsia Chinensis Seed Oil (Organic Jojoba), Tocopheryl Acetate (Vitamin E), Malic Acid, Glycolic Acid, Bentonite (Bentonite Clay), Glyceryl Stearate Citrate, Sodium Carbomer, Xanthan Gum, Fd&C Red 40, Natural Phthalate Free Botanical Fragrance Phenoxyethanol, Ethylhexylglycerin
How to use

Apply to clean skin and leave on for 5-15 minutes, depending on your skin's sensitivity and desired results. Gently wash off when ready, and follow with your favorite serum or moisturizer.
Shipping

Processing time: Order verification, tailoring, quality check and packaging. All orders are sent for dispatch within 24 hours after the order is placed. We will then process the orders, which may take an additional day.

Shipping time: This refers to the time it takes for items to be shipped from our warehouse to the destination.

International delivery usually takes about 7–14 business days. US orders are shipped by

 

USPS.

 After processing and leaving the warehouse, items usually take between 3 and 5 days to arrive at their destination but can take longer from time to time.
Return policy

Our 60-Day Guarantee

We truly believe we offer some of the most innovative skin care products in the world, and we want to back that up with a risk-free ironclad 60-day guarantee. If you don't have a positive experience for ANY reason, we will do WHATEVER it takes to make sure you are 100% satisfied with your purchase. Buying items online can be a daunting task, so we want you to realize that there is absolutely ZERO risk in buying our products and trying them out. If you don't like it no hard feelings we'll make it right. We have a 24/7 Ticket and Email support team. Please contact us if you need assistance.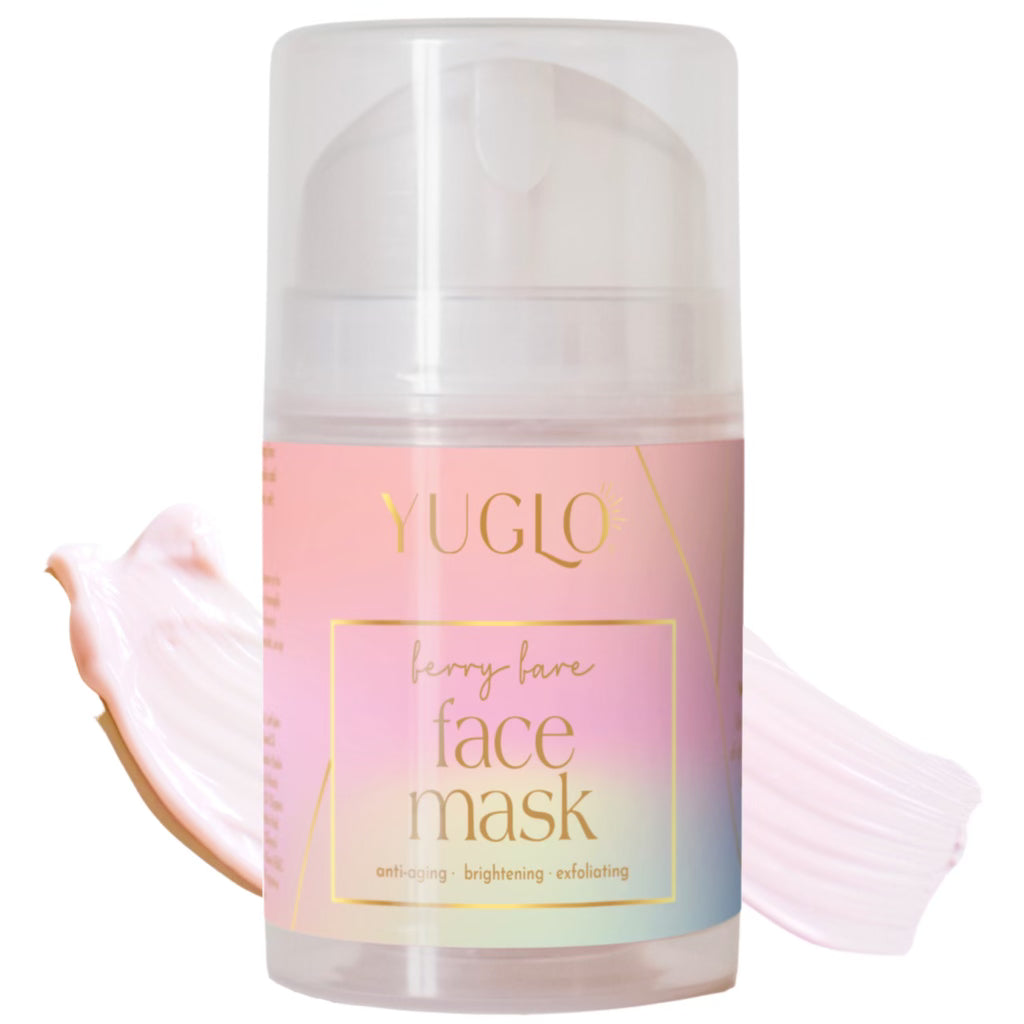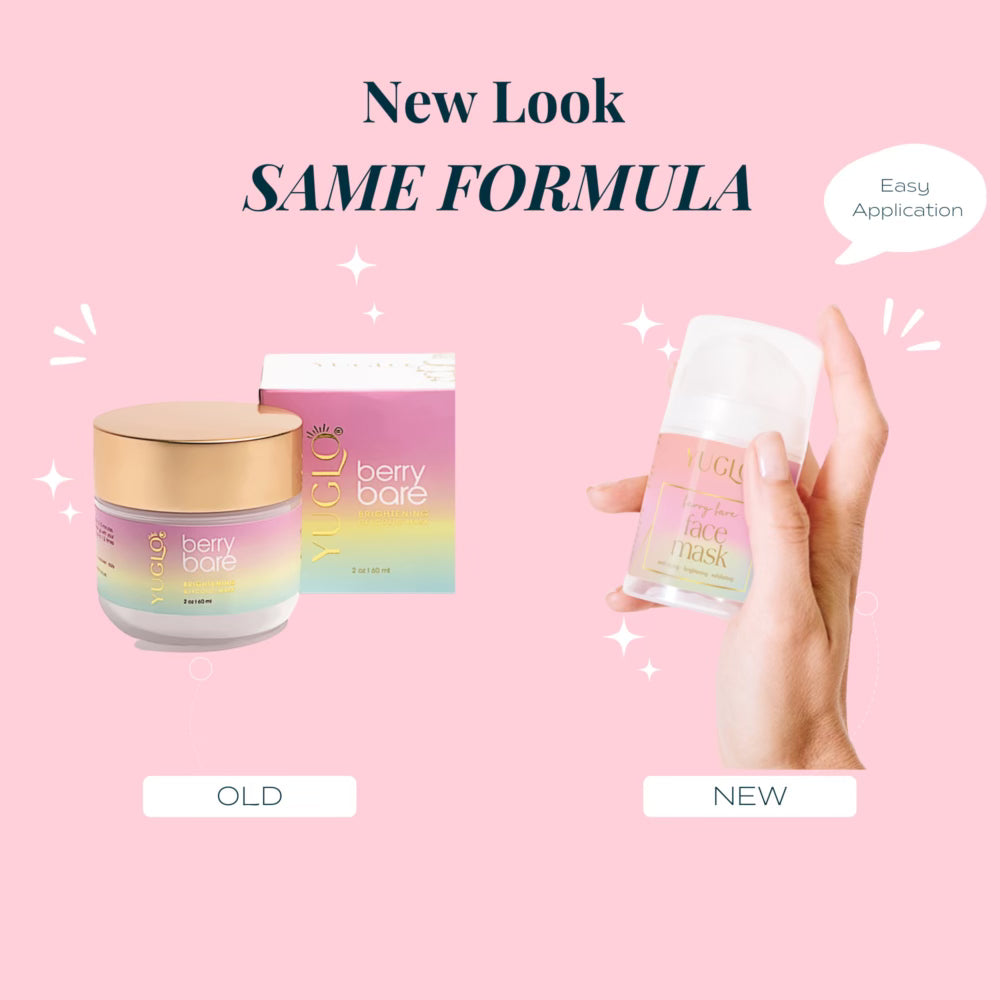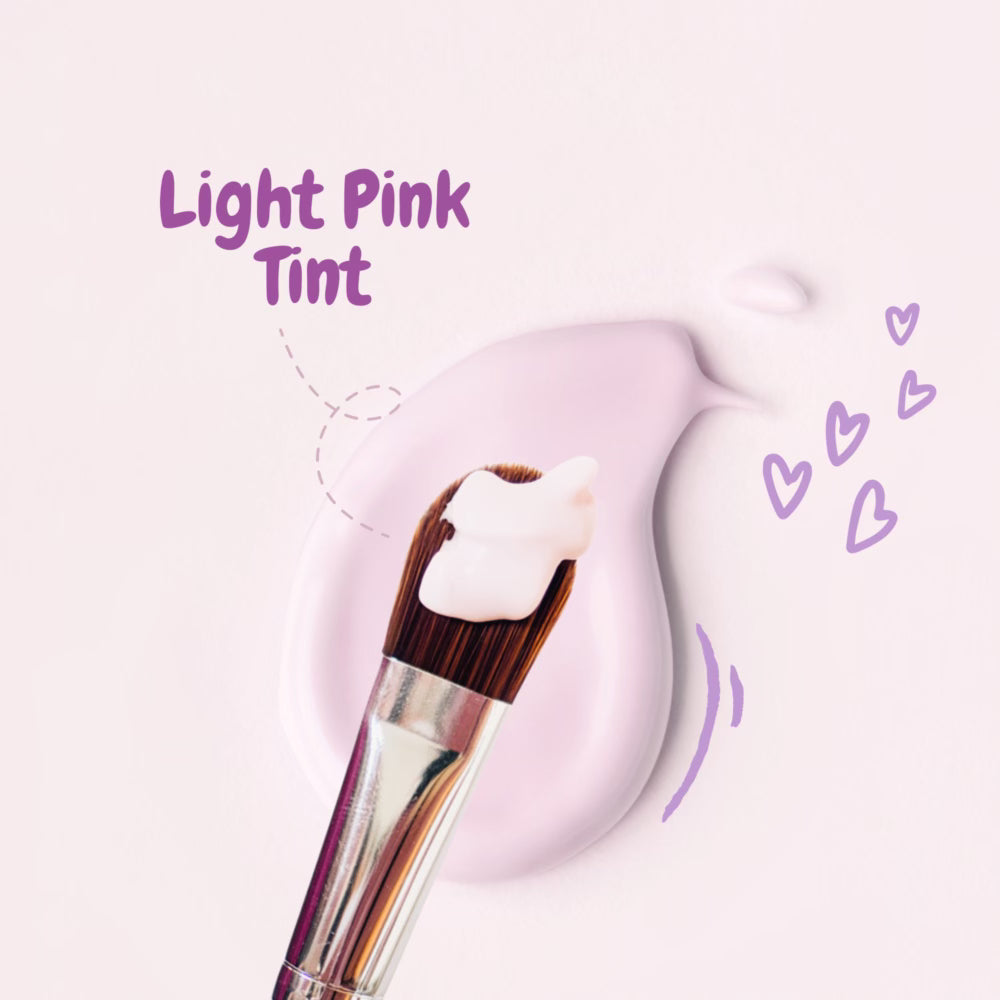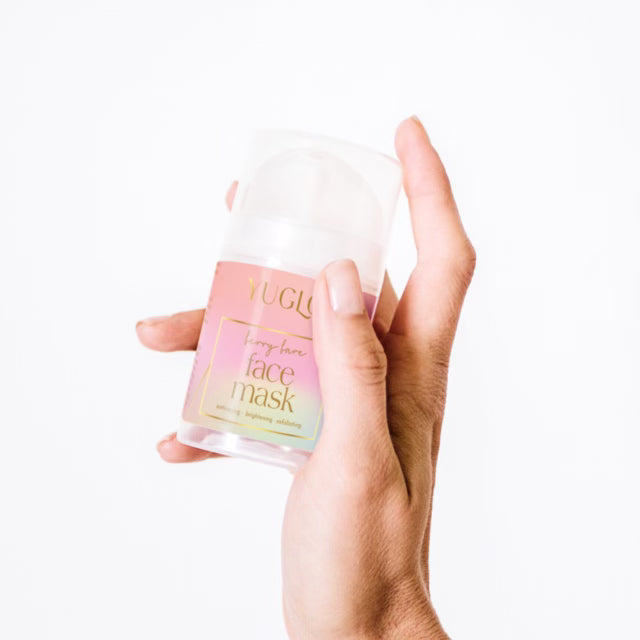 Why Yuglo?
Natural ingredients

Antioxodant Rich

Cruelty Free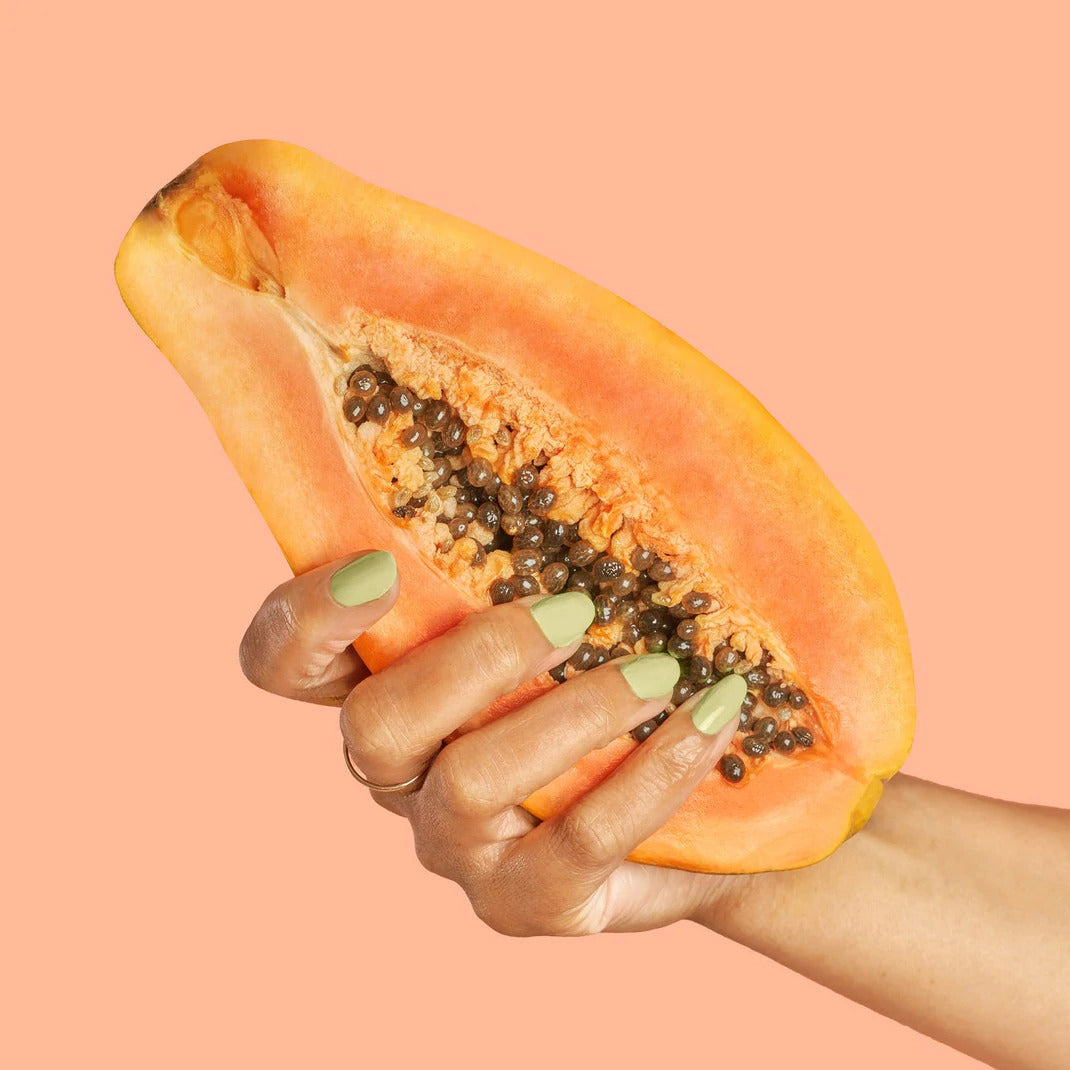 Made with you in mind.
We always choose the finest natural ingredients, then expertly blend them to benefit your routine ♡
Why a face mask is a must in your skincare routine?
There's no denying the advantages of using a mask on a regular basis, every couple of days, or on a sporadic basis. There are several various types of masks—clay, cream, gel, exfoliating, and sheet—and each one achieves a different goal. Facial masks are one of the most convenient ways to get healthy, supple skin in a matter of minutes. They include a range of options and aesthetic features, and they are created for different skin and age kinds. Face masks work by pushing chemicals deeper into the skin, enriching your pores and helping your skin to absorb more of the substance. Face masks may offer you the instant impact that people want, so even though it's only temporary, it can give you a lift or a glow for an occasion.
A facial mask is typically applied on the face for a brief time. It simply takes a few seconds to apply, and then all you have to do is wait 15 to 20 minutes before washing it off; some people even sleep with it on. Face masks are an excellent way to treat particular skin issues in any skincare program. Masks may moisturize skin, eliminate excess oils, and reduce the appearance of pores while also delivering a pleasant, spa-like experience at home. You may also relax by using a face mask. While your face mask is doing its job, you may rest. This will assist you in de-stressing, and this alone will improve your appearance and well-being! You'll feel amazing whether you use a cream or a sheet mask.
How Do Masks Work?
Face masks are moisture resistant, which means they cover the skin and supply beneficial substances to enhance the look and/or quality.To avoid putting a face mask over grime and bacteria, apply it to clean, dry skin.
What Do Face Masks Do?
Is a face mask appropriate for everyone? Absolutely. The use of a face mask product might be beneficial to both women and men. They're not only for looks; they're also an excellent remedy for skin problems. The following are some of the most typical applications for a face mask:
· The most typical uses for a face mask are to hydrate and moisturize the skin.
· Excess oils are being removed.
· The look of your pores will be improved.
· Impurities are being extracted.Assisting in the reduction of ageing symptoms.
· Another advantage to trying a face mask is the feeling of being pampered like you're at a spa from the comfort of your own home.
How Often Should Face Masks Be Used?
Every excellent skin care routine includes things that should be used on a daily and weekly basis.A face mask can be used once a week or up to three times each week. It all depends on your skin type.It should be used less on normal to dry skin and more on normal to oily skin. If you haven't done so previously, everyone should start using masks in their skincare routine.Your skin will experience a remarkable alteration that you may see and feel in only a few (relaxing) minutes every day. The way your skin appears will make you happy.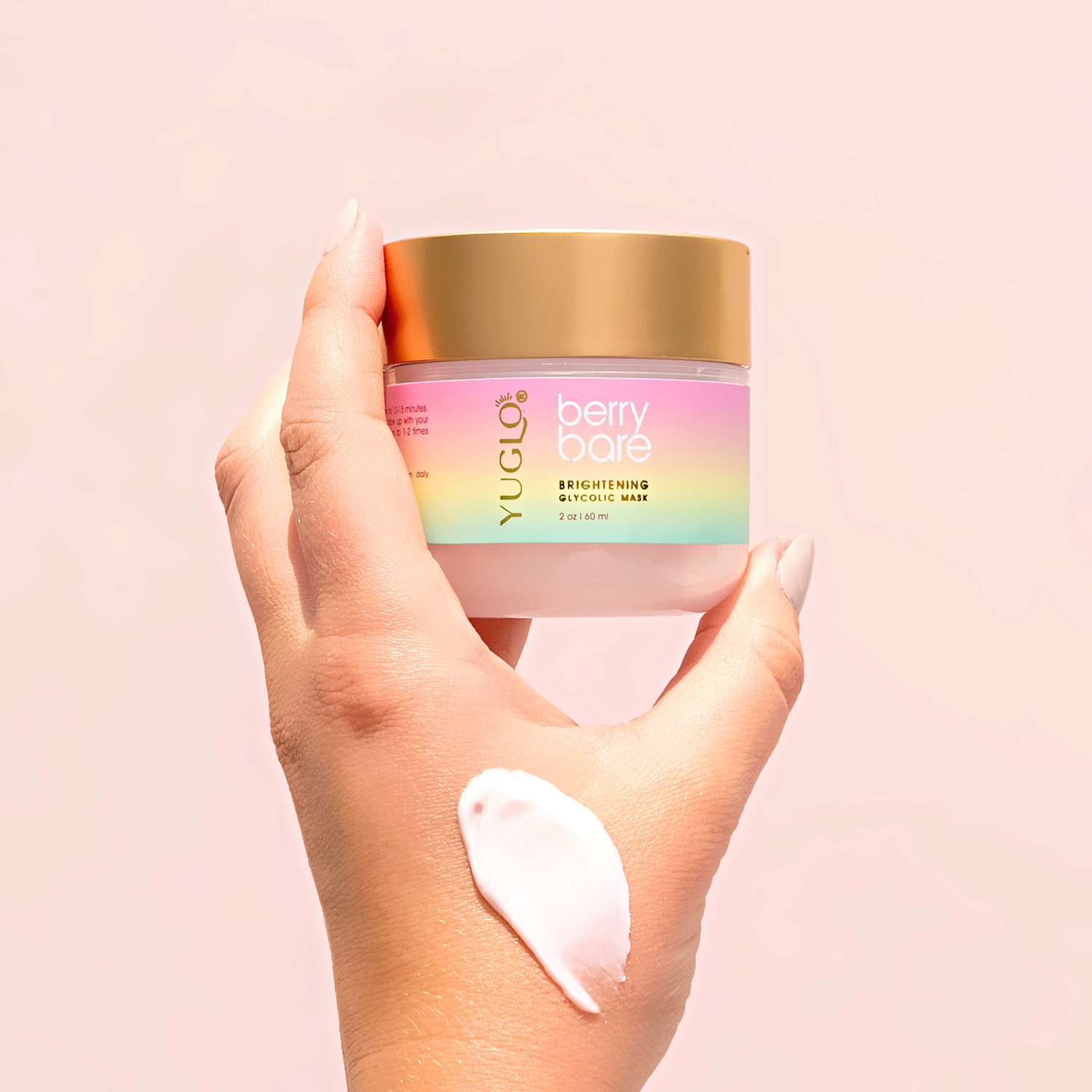 What are the benefits of using a Face Mask in your skincare routine?
Face masks may make a big difference in your skincare (and self-care) regimen. The advantages of applying face masks on a regular basis are listed below.
1. Skincare practices are soothing and calming.
Face masks can help you achieve more than simply a better-looking complexion. They can also help you relax. A face mask may uplift your spirits by stimulating your senses when it's filled with scented essential oils like mint and rosemary. When you have 20 to 30 minutes set aside for "me time," putting on a face mask is a good idea. It may be watching your favorite Netflix show, surfing through hilarious dog videos, or taking a hot bath.You'll be lured into a fantastic sensory experience that will not only soothe your mind and spirit, but also leave you with beautiful skin.
2. Deep cleaning is aided by facial masks.
Cleaning your skin every day removes dirt, oil, makeup, and pollutants from its surface, but did you know that masks takes the washing process to a whole new level? Only a decent facial mask may extract pollutants from beneath the epidermis' top layers. Some individuals believe that when they wear a mask, their skin undergoes a "detoxing" process because they observe changes in their skin. Masks are fantastic at giving this deeper cleaning, which results in visible and palpable improvements in pore appearance. Who doesn't like that?
3. Clay masks can aid in the unclogging of clogged pores.
Using a Bentonite clay or kaolin clay mask to eliminate debris and absorb excess oils is a good idea. It will also aid in the removal of dead skin cells that build up on our skin. When you clear all of the dirt from your skin's surface, you'll also aid to unclog pores, giving you the illusion of smaller, tighter pores. Clogged pores are well-known for causing problems.Unwanted material becomes stuck in your pores and pushed deep into the pore, where germs can grow. When the bacterium starts to proliferate, we'll acquire a blemish, a rash, or simply a single large pimple that will disrupt our lives for days. Using facial masks on a regular basis can help keep your skin clean and your pores unclogged. This is a great incentive to put on your mask right now.
4. The use of facial masks promotes the appearance of healthy skin.
Masks, particularly ones containing tingling mint, can aid blood circulation. The enlargement of blood vessels in your skin occurs when the mask dries and begins to harden on your face, as well as when you remove the mask.This guarantees that the skin tone improves generally. You'll wake up with skin that feels softer and looks smoother, as well as a beautiful glow and a more youthful appearance. So sit back, relax, enjoy the tickle, inhale the minty scent, and watch your skin change.
5. Face masks are beneficial to your complete skincare routine.
Masking improves the efficiency of all of your other skincare products. A face mask is required if you want your day lotions, serums, and bedtime treatments to be absorbed by your skin faster and deeper. By masking on a regular basis, you can guarantee that your toning, moisturising, and protecting products all work better, giving you the affects you want at a faster rate.
Why Yuglo's Face mask is a must-have?
A face mask can help you reach your goal of adding radiance to your skin, protecting it from the sun, or just improving your complexion. Natural ingredients that have been shown to make skin seem younger and healthier are included in the finest face masks. A natural glow is an important component and indicator of good skin. However, challenges such as lack of sleep, stress, age, and even the foods you eat may dull your complexion. Brightening can help reduce dark spots caused by scars, acne, or sun exposure, among other things. To obtain the shine, brightening also delivers hydration and antioxidants to your skin! Yuglo skin Face Mask can also help with brightening.
Brightening masks are perfect for those who have dry, dull skin, as well as those who have pigmentation or uneven skin tone. A decent brightening mask in this area should include substances like arbutin, vitamin C, bearberry extract, and niacin amide. These substances help to balance out skin tone and make it shine. The Yuglo skin Face Mask is a brightening mask with a combination of ingredients that will leave skin plump, radiant, and smooth. Are you looking for a product that can revitalize your face? The Yuglo face masks brighten your skin like no other product.
What makes Yuglo face masks superior to others?
Weekly mask treatments will give your weary, drab skin a boost. A high-quality face mask may give a wide range of skin-loving benefits, including restoring much-needed hydration. Weekly face mask treatments are not only good for the skin, but they're also good for the body and spirit. Choose from a variety of masks, peels, and clay treatments to address your specific skin concerns. A moisture-packed mask with brightening chemicals will help dry, dull-looking skin, while acne-prone, congested skin will benefit from a deep cleaning, oil-absorbing mask to battle acne-causing germs and keep the skin clean.
At Yuglo skin, the applying and removal of our beauty face masks are simple. This at-home facial treatment is easy to do, takes only a few minutes, and results in smooth, attractive skin for people of all ages. Our Berry Bare Glycolic Mask is formulated with glycolic and malic acids, which help to soothe irritation and minimize redness, resulting in a clean, bright complexion. Yuglo skin Face Mask is a gentle exfoliating and brightening face mask that uses glycolic and malic acid to make your skin smooth, soft, plump, and joyful. Vitamin C is included in the Berry Bare Glycolic Mask, which is made up of 95% natural components.
What Makes Yuglo Brightening Face Mask So Special?
We wanted to make a face mask that was made entirely of natural, vegan-friendly components. And our products are devoid of all hazardous ingredients, including parabens and sulphates, and are completely cruelty-free!
Our natural plant oils give this composition a pleasant, light pink hue and a delicious scent. Use once a week to give your skin a boost of energy and TLC. Face mask for Yuglo skin Antioxidants will quickly make your skin seem brighter, smoother, and suppler. For your skin, this mask is like a large drink of juice. It also helps to combat ageing and environmental factors. Best of all, it won't leave your skin feeling oily, so you'll be ready to take on the world right away.Yuglo skin Face Mask is an anti-inflammatory skin moisturiser that relieves irritation and inflammation while increasing moisture levels. The mask's sophisticated composition, combined with potent plant extracts, hydrates and calms dry skin, while an Aloe Barbadensis Leaf Juice softens the look of expression lines. Additional components work together to assist skin retain moisture while tightening and smoothing the look of fine lines and forming a smooth, elastic layer over the skin to make wrinkles appear less visible.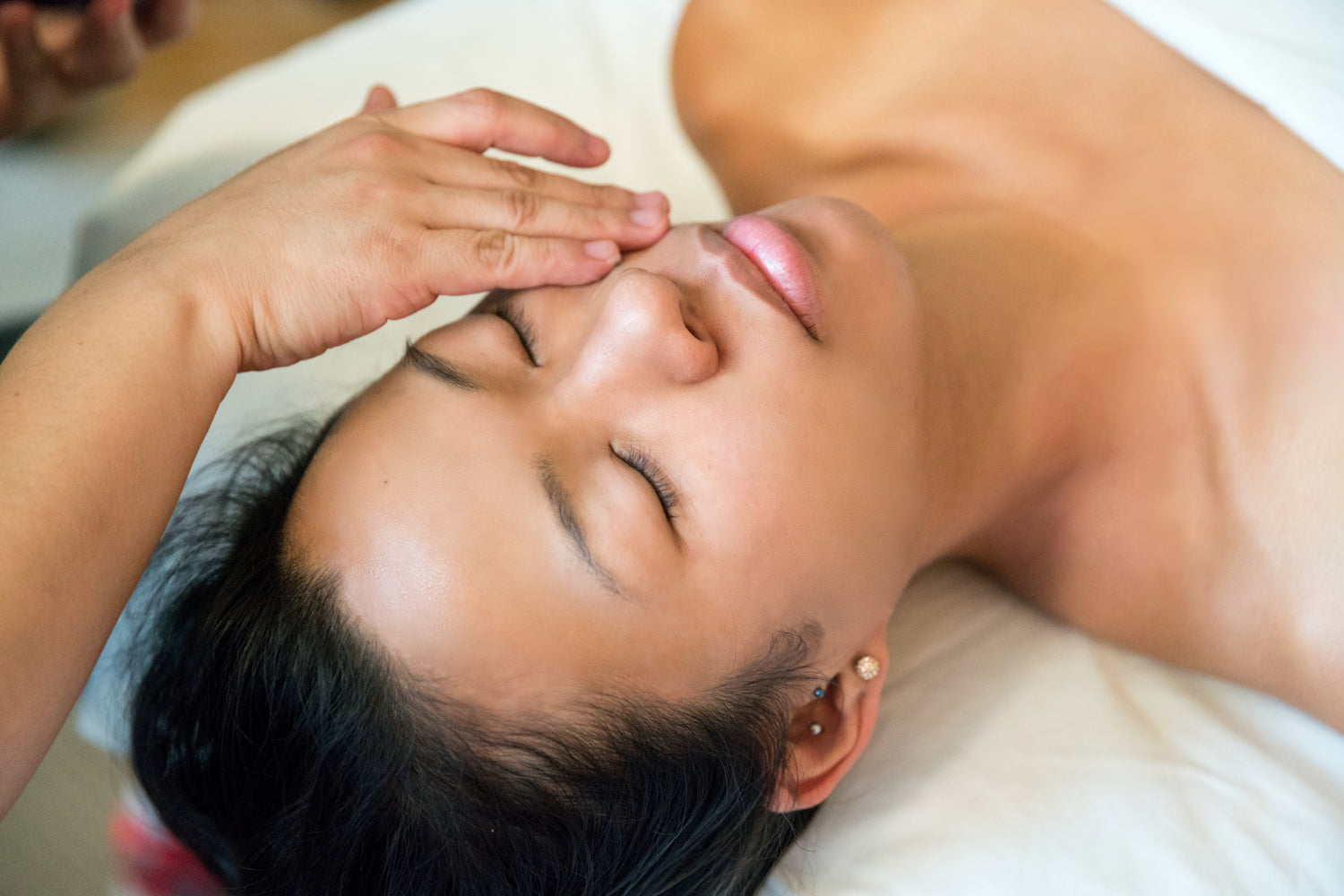 Does your Face Mask have any side effects?
If done correctly, using a face mask as part of your normal skin care routine may be good to your skin. Face masks may assist with specific skin conditions like dullness or excess oil, as well as providing a relaxing self-care experience. You could be doing a few simple errors that are preventing you from getting the most out of your face mask. Here, we'll go through the face mask misconceptions you should avoid in order to get the clean, glowing skin you want, as well as the adverse effects they can have on your skin.
Your Mask Isn't Customized For Your Skin Type
You probably chose your facial cleanser and moisturiser depending on your skin type and concerns, and you should do the same with a face mask. If you have dry skin, a moisturising mask is a good choice, while if you have oily skin, a mattifying face mask is a good choice. So, instead of picking a face mask because you've heard good things about it, select one that's right for your skin type.
You don't clean your face before putting on your face mask
In general, you should apply a face mask on clean, dry skin, so cleanse and pat dry your face beforehand. You might be laying a face mask on top of filth and bacteria if you don't. To assist remove debris, oil, and residues of makeup, use a mild, no-rinse cleaning alternative like micellar water.
You use filthy hands to apply your mask
Before applying a face mask, make sure your skin is clean, but also make sure your hands are clean. You don't want your hands to spread oils or bacteria to your face. So, don't apply a face mask with your fingers unless your hands have been well cleansed first. Use a flat foundation brush to apply a face mask for a sanitary and mess-free application.
You use an excessive amount of product
When it comes to face masks, like with many other beauty care treatments, less is generally more. A thicker layer will not yield a more effective masking session. You should only need to apply one uniform layer to your clean, dry skin in most cases. Following the instructions on the packaging of the exact mask you're using is your best chance.
You wear your mask for an excessive amount of time
When you put on a face mask, it's easy to let your mind wander—and before you know it, a long time has passed. Unfortunately, wearing a mask for a lengthy period of time will not improve its effectiveness. If the mask contains extremely active chemicals such as alpha hydroxy acid, leaving it on for an extended period of time may cause discomfort. Always follow the time instructions on the package, and set a timer if you believe you'll forget.
When Your Face Mask Is More Harmful Than It Is Good
A face mask may seem like a terrific method to give your skin a boost, but what if it really harms it? The first thing to keep in mind is that more components do not necessarily imply a better product. In fact, the greater the ingredient list, the more likely it is that anything may irritate your skin. It's crucial to be on the alert for red indicators that a face mask is irritating your skin, just like it is with any other component of your skin care regimen. The following are some warning signs:
Breakouts (development of acne)
Redness or burning sensation
Pain when removing the mask
Hives
Dry or peeling skin
If you're unsure about a face mask, test it on a tiny patch of skin before applying it to your full face. And don't forget about your most valuable resource when it comes to your skin's health: your doctor. Masks for the face aren't magical. Healthy skin is mostly determined by how you care for it on a daily basis, which includes following a regular cleaning routine and being hydrated. While face masks won't be able to undo all of your terrible skin-care habits in one sitting, they can give your regimen an extra push. And, when used correctly, they may be a simple, effective, and economical method to pamper your skin.
How to apply the Face Mask?
As with any new skin care product, it's important to do a patch test at least 24 hours prior to using the mask to avoid any negative reactions or allergies. We recommend performing a patch test before incorporating a new product into your routine.
To perform a patch test for your face mask: Apply a small amount of the product onto a clean area of skin on the inside of your wrist and keep the area dry for 24 hours. If any redness, burning, itching, blistering or irritation is observed at any time throughout the test, do not use the mask    
How to use our glycolic face mask?
Apply to clean skin and leave on for 5-15 minutes, depending on your skin's sensitivity and desired results. Gently wash off when ready, and follow with your favorite serum or moisturizer. To get the full benefits, we recommend using a makeup remover and a mild cleanser prior to applying to ensure all makeup has been removed. By doing a thorough cleansing, it ensures that any makeup or residue has been removed which increases the effectiveness of the mask.
Use once 2-3 weeks a week preferably at night. Results may be instant for some but for others, it may take some time so we recommend giving the product a chance to work its magic!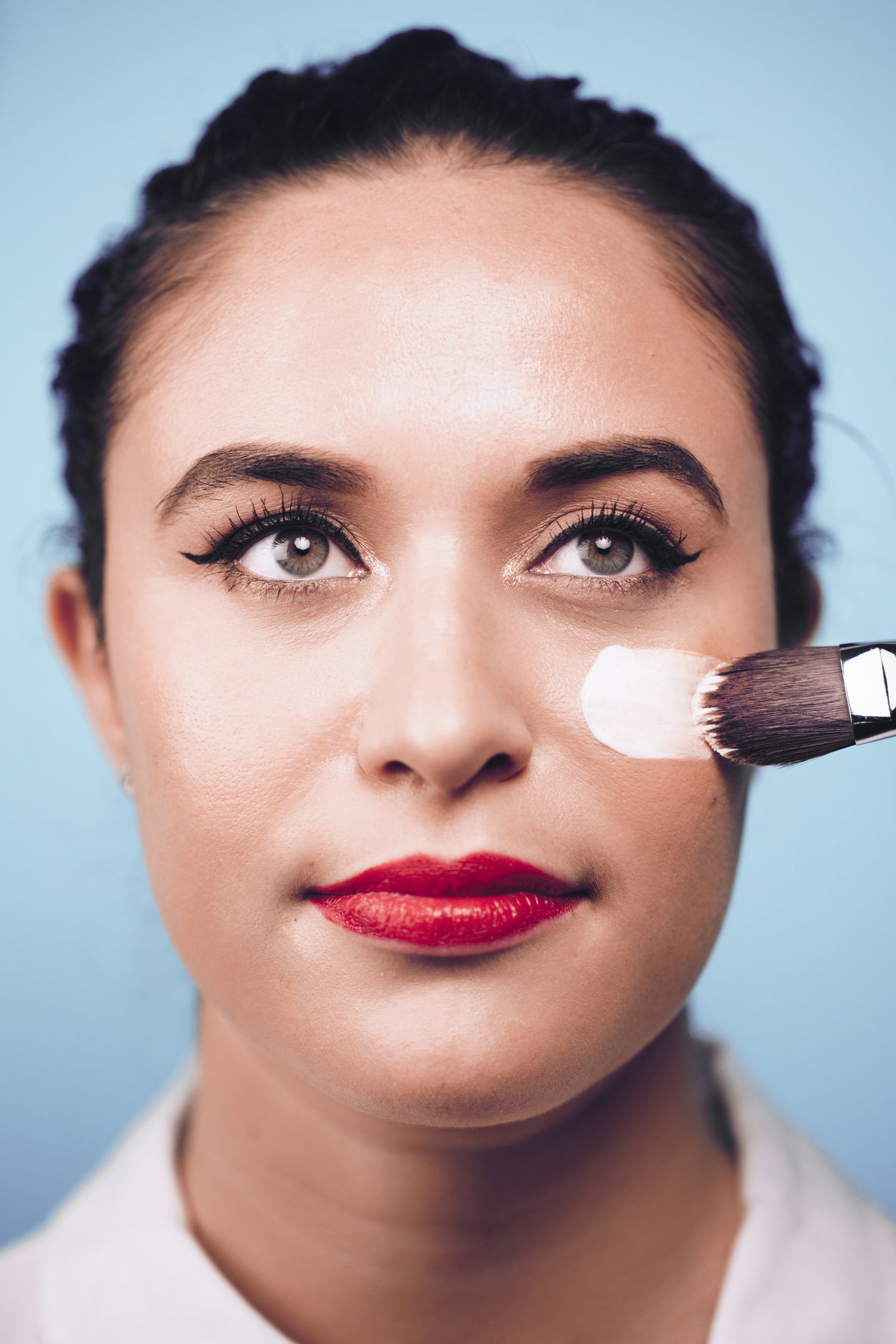 FAQ's about Face Mask I Skincare
What percentage of glycolic acid does it contain?
Our Berry Bare Brightening Face Mask has 1% glycolic acid, however it also has malic acid which gives the glycolic acid an extra boost. The magic acid. This combination allows you to get the full benefits of the glycolic acid without the dryness or irritation that is usually associated with the use of glycolic.
Does this come with an applicator?
Yes, our Berry Bare Brightening Face Mask comes packages with a little spatula for easier application and for sanitary purposes. If for some reason it does not have the spatula, please let us know and we'll always send you one. 
How do you use it for best results?
We recommend that you apply an even layer to clean, dry skin and leave on for 10-15 minutes. Rinse thoroughly with cool water and follow up with your favorite moisturizer. For best results, we recommend using 1-2 times per week and always wearing sunscreen for up to 2 weeks after using.
How does the mask work?
Our glycolic mask is a resurfacing treatment which you leave on your face and in doing so, it removes old dead skin cells and make-up, oils & even dirt! After using, your face should feel better and look clearer and brighter after just one use.
Does it brighten the skin?
Yes, it does help to brighten and smooth skin due to the amazing glycolic and manic acid combo. Both ingredients not only exfoliate dead skin but they also lighten dark spots, smooth fine lines. Your skin will truly be smooth, soft, plump and happy!
Face Mask Reviews
- Bailey

Not sure what magical ingredient is making a difference but my skin has never looked better. Please NEVER discontinue this product. I'm a customer for life!

- Karla M.

Really like the product, it comes nicely boxed and sealed, Started using a few days ago and I'm already seeing noticeable skin improvements. Highly recommend this product! Good value.

- Tara

Really enjoying it. Love the way it makes skin look and feel.

- Sarah T.

Perfect. Recommend the product. Love it!

- Brian R.

Works better than expected!