TuGlo Face Moisturizer | Face Moisturizer | Best Face Moisturizer for Dry Skin
Regular price
$18.00 USD
Sale price
$12.00 USD
Unit price
per
Sale
Sold out
All natural face moisturizer infused with Turmeric & Apricot Oil designed for those in need of a face cream geared to work for all skin types.
Say Hello to your skin savior and get ready TuGlo!
All natural face moisturizer infused with Turmeric & Apricot Oil designed for those in need of a face cream geared to work for all skin types. We have formulated a key product that will focus on repairing, hydrating and revitalizing your skin.
What it is: A powerhouse of ingredients containing natural healing properties, anti-aging benefits and overall skin hydration!
Solutions for:
✔ Dry & Oily Skin
✔ Fine Lines & Wrinkles
✔ Sagging
✔ Acne
✔ Dull Skin
✔ Anti-aging
Why Choose Our Moisture Face Cream?
It designed specifically for those who are seeking a carefully crafted concoction that is full of ingredients designed to truly nourish your skin, naturally!
Try Risk Free with our 60 Day Warranty!
Order Moisture Face Cream today. Your skin will thank you!
Share
Ingredients

Purified Water,Turmeric extract, Neem, Holy Basil , Jasmine extract, Sandalwood Oil, Xanthan gum, Glyceryl monostearate, Cetyl alcohol, Coconut oil, shea butter, Organic Apricot Oil, Potassium Sorbate, Clove, Amla, Ajwaiy

How to use

Apply a small amount of on your fingers and apply it on the face. Allow to dry. Use twice daily for best results.
Return policy

Our 60-Day Guarantee

We truly believe we offer some of the most innovative skin care products in the world, and we want to back that up with a risk-free ironclad 60-day guarantee. If you don't have a positive experience for ANY reason, we will do WHATEVER it takes to make sure you are 100% satisfied with your purchase. Buying items online can be a daunting task, so we want you to realize that there is absolutely ZERO risk in buying our products and trying them out. If you don't like it no hard feelings we'll make it right. We have a 24/7 Ticket and Email support team. Please contact us if you need assistance.
Shipping

Processing time: Order verification, tailoring, quality check and packaging. All orders are sent for dispatch within 24 hours after the order is placed. We will then process the orders, which may take an additional day.

Shipping time: This refers to the time it takes for items to be shipped from our warehouse to the destination.

International delivery usually takes about 7–14 business days. US orders are shipped by

 

USPS.

 After processing and leaving the warehouse, items usually take between 3 and 5 days to arrive at their destination but can take longer from time to time.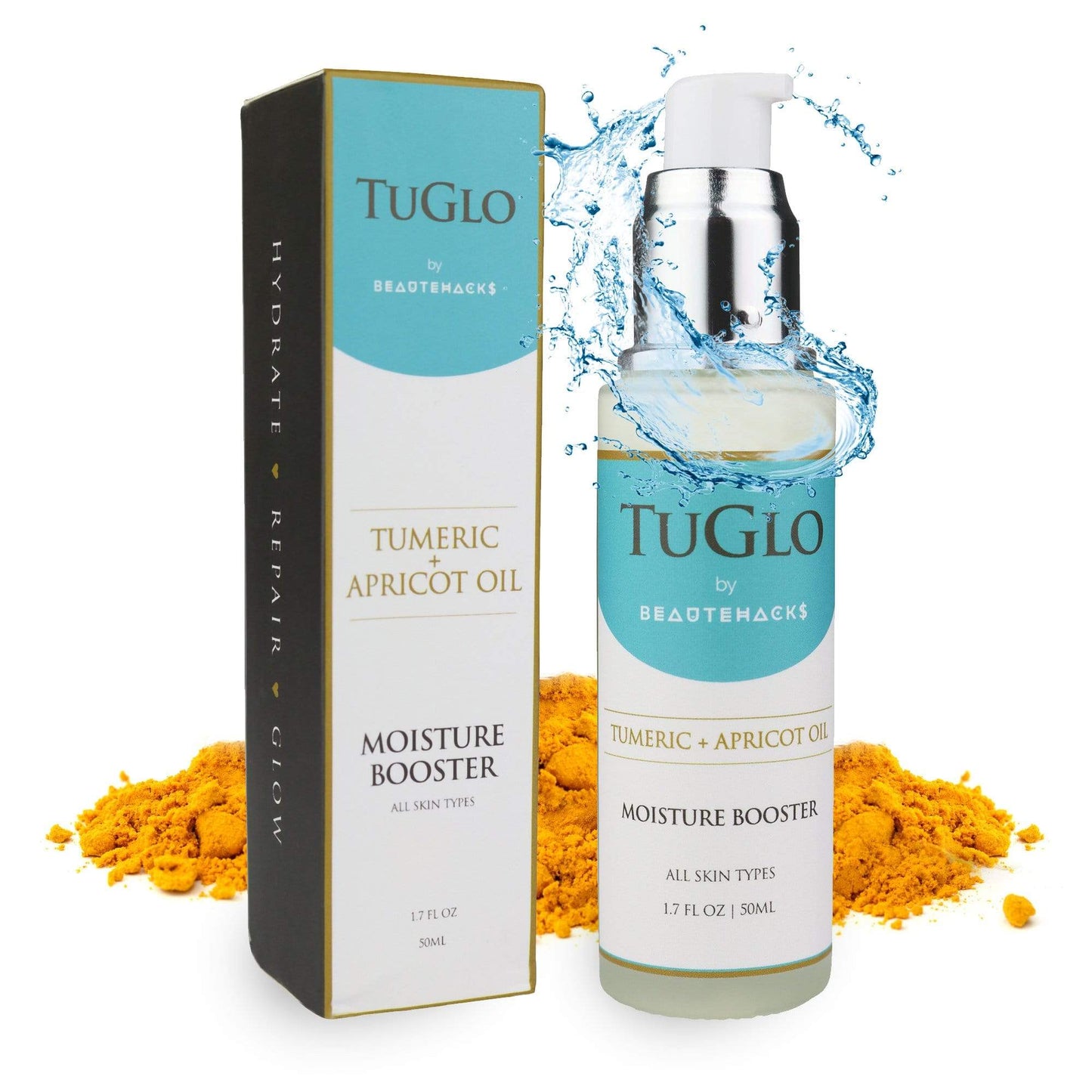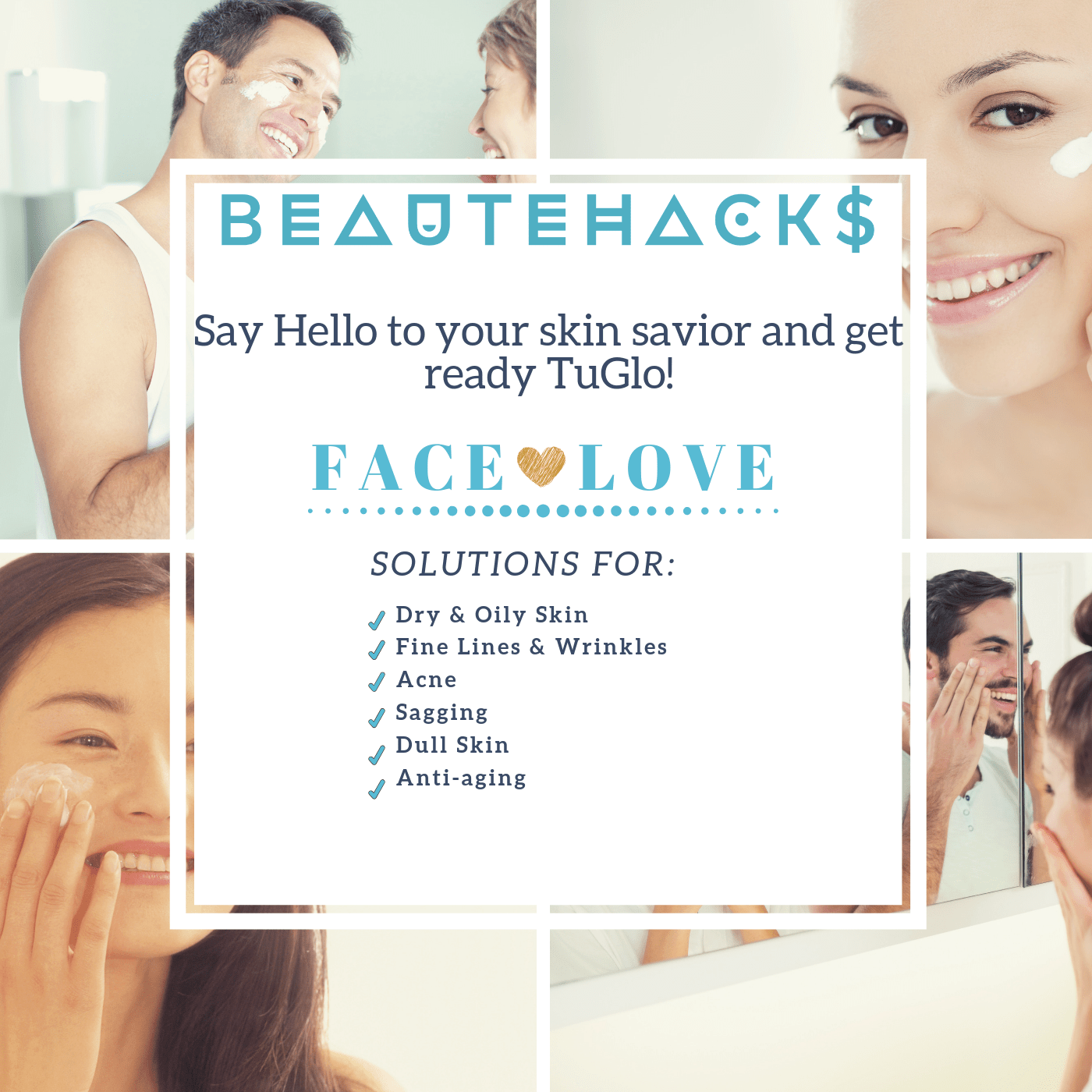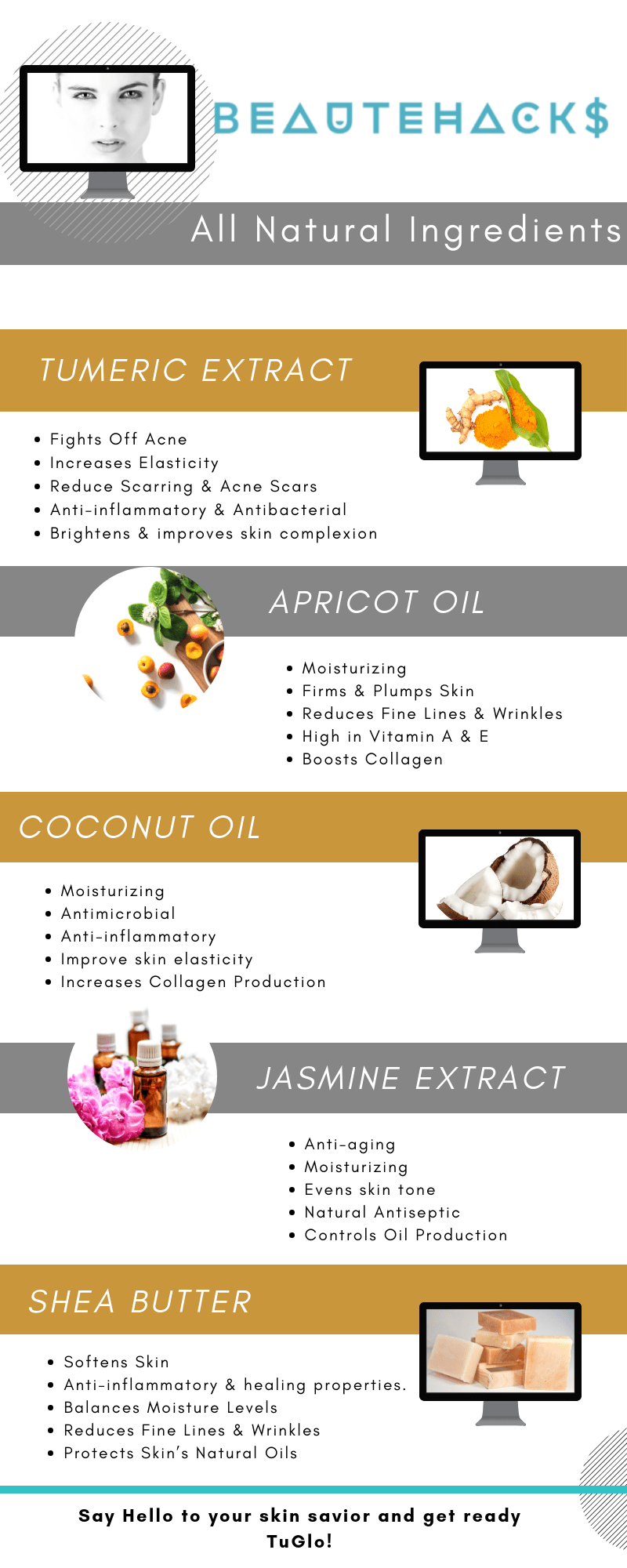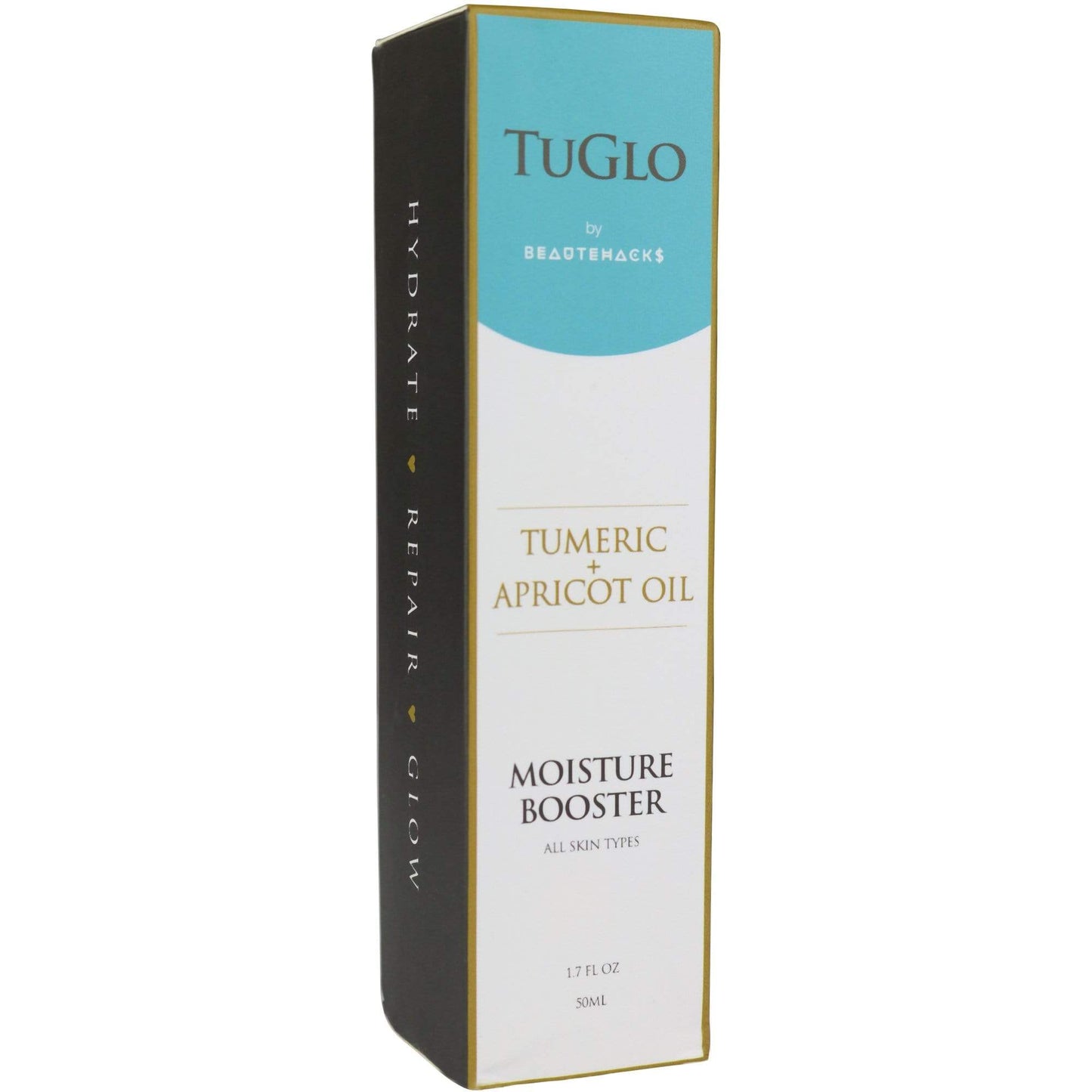 Why Yuglo?
Natural ingredients

Antioxodant Rich

Cruelty Free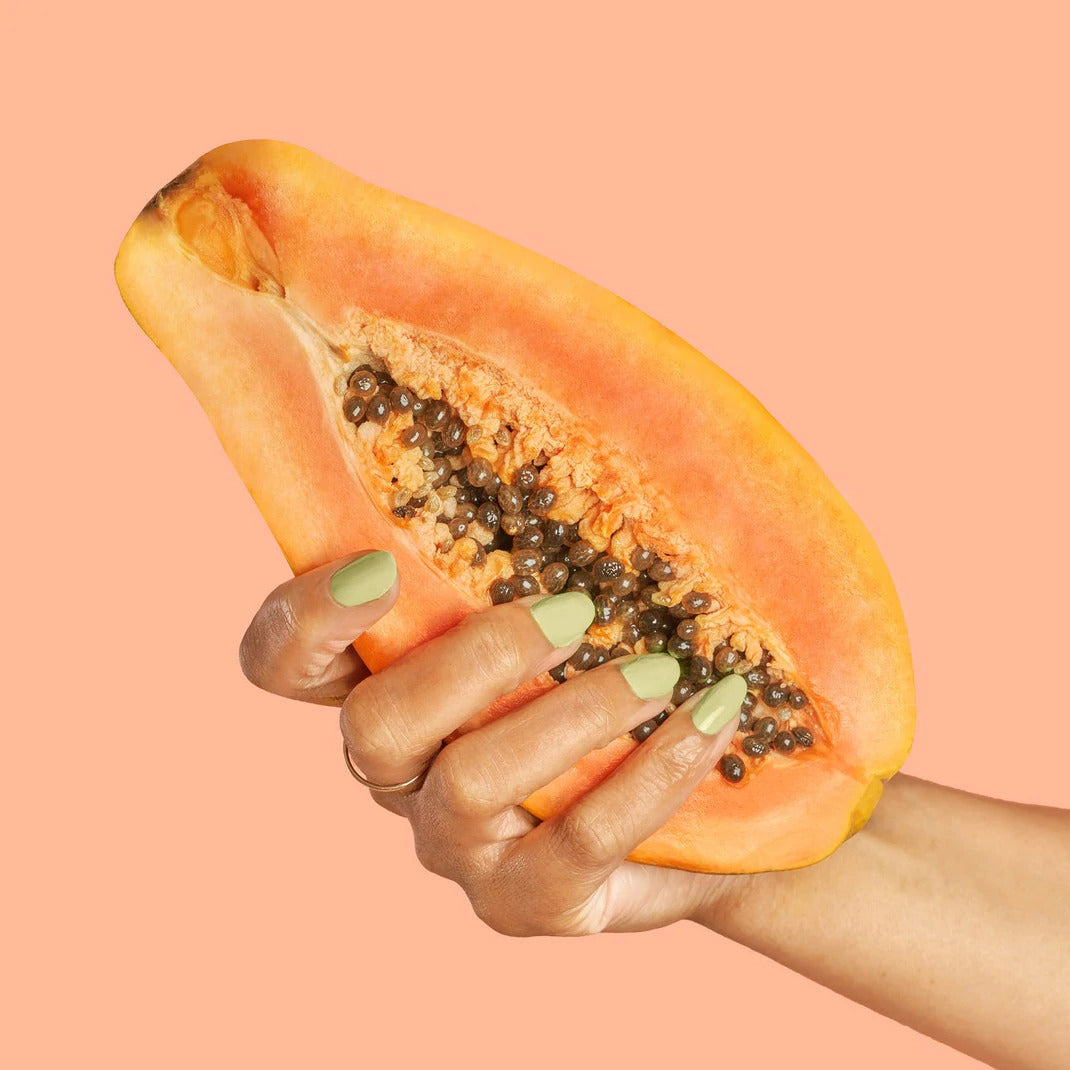 Made with you in mind.
We always choose the finest natural ingredients, then expertly blend them to benefit your routine ♡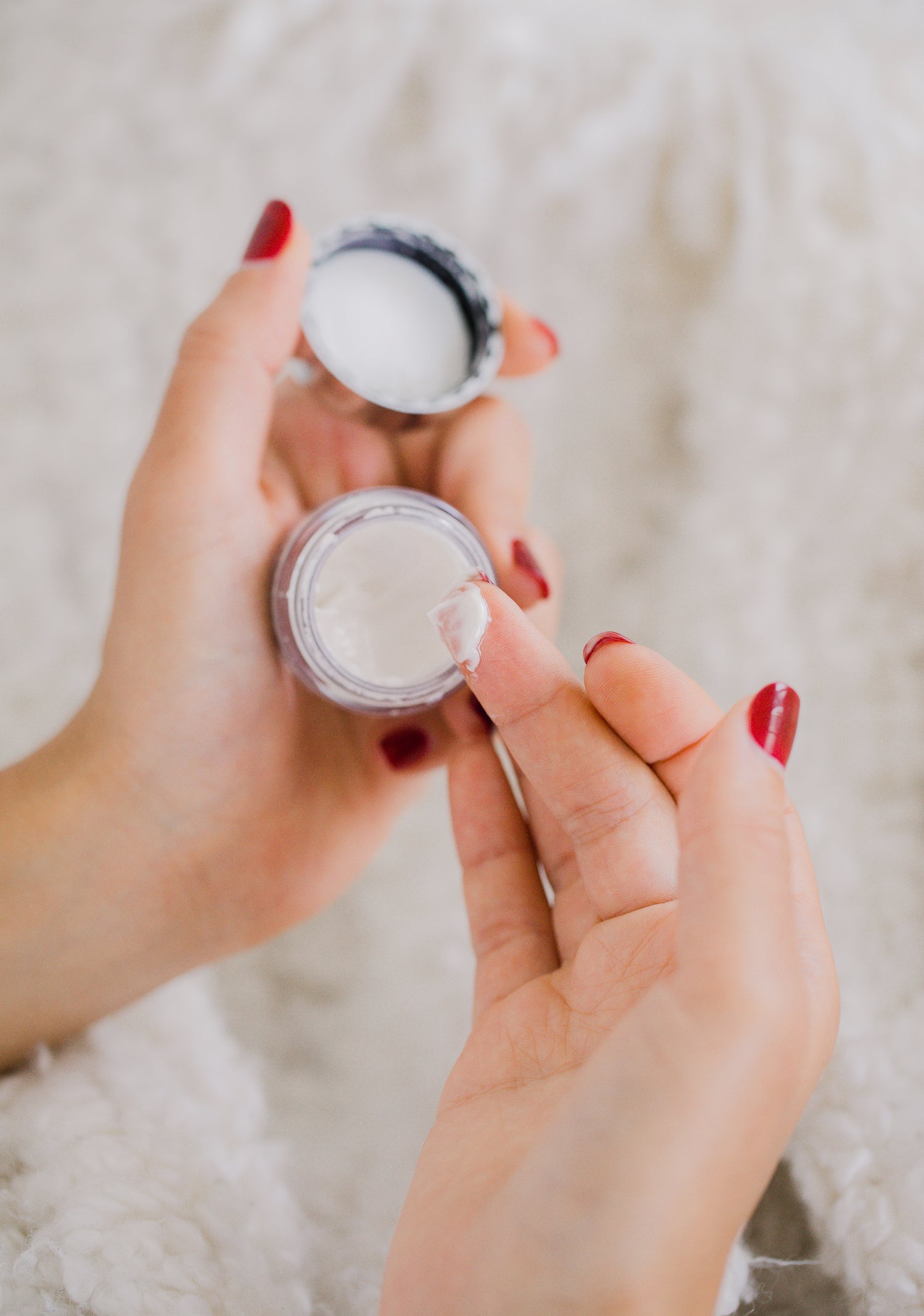 What is a Face Moisturizer?
A facial moisturizer is almost like a lotion designed for your face. Moisturizer is used to replenish water to parched cells of the upper layers of your skin and protects against free radicals or other environmental factors. Moisturizers are formulated with emollients such as hyaluronic acid that not only add moisture to your skin but also lock it in and prevent water from evaporating. Basically, moisturizer is a prevention and treatment to dry skin and is necessary for any good skincare routine.
Why is a Face Moisturizer Important?
If you don't suffer from dry skin, you might be wondering why you would need a moisturizer in the first place. However, water retention isn't the only benefit of moisturizers. This lightweight cream provides protection against air pollution by preventing toxins from entering your skin. Additionally, you'll love the natural glow in your skin after applying your moisturizer. 
The Benefits of Face Moisturizer
Did you know that there are even MORE benefits than moisture, free radical protection, and leaving you with a silky glow? With the right moisturizer, you might notice a decrease in acne breakouts because moisturizer not only keeps bacteria out, but some brands even contain antibacterial ingredients that fight breakouts before they start.
Some specialty formulas even contain brightening ingredients that reduce the appearance of wrinkles, fine lines, and dark spots by regulating melanin, collagen, and elastin production. 
Lastly, if you wear makeup, moisturizer provides an excellent base to apply foundation, CC or BB cream, or any other face product. You'll notice more natural-looking finishes with longer-lasting results.
How to Pick the Right Face Moisturizer
There are thousands of moisturizers on the skincare market, and it's normal to feel overwhelmed when comparing and contrasting all the different brands and ingredients. However, you will probably find great results in a moisturizer designed for all skin types as a starter. These moisturizers are more gentle than some of the other formulations on the market and provide universal benefits regardless of your skin type. Once you have a baseline, you can add other ingredients or products to your moisturizing routine for best results.
Introducing the TuGlo Face Moisturizer
Our YUGLO TuGlo Moisturizer is designed for all skin types and is all-natural and cruelty-free. Additionally, it's totally safe for acne-prone skin types and won't clog your pores like heavier formulas. The best part? It's full of anti-aging ingredients such as turmeric that help brighten dark spots and reduce the appearance of wrinkles and fine lines. This moisturizer is completely beginner-friendly, and we'll be there for you every step of the way.
For more YUGLO, check out our homepage. (Content Paragraph)
How YUGLO skin Face Moisturizer is better than others?
Skin is the biggest human organ, and it requires special attention.This is when moisturising creams, which are a miracle for your skin, come into play. Moisturizers add a wonderful layer of moisture to your skin, keeping it nourished and shining. Say goodbye to skin conditions such as cracked skin, redness, and flaky skin, since all of these may be remedied with just a little moisture. Applying moisturiser on a regular basis can provide your skin with the moisture it requires.
One of the most important skincare elements is face moisturiser. Happy (and healthy) skin is hydrated skin! Dehydration and a lack of nutrition are two of the most prominent causes of wrinkles and premature ageing. Fine lines, wrinkles, uneven skin tone, and other indications of ageing can all be reduced by using the proper face moisturiser for your skin type. A regular moisturiser is beneficial to all skin types, including oily skin.
Yuglo Skin provides the finest collection of face moisturizers, with something for everyone's budget!
Sensitive skin is difficult to manage since many products designed for regular skin types can irritate and upset sensitive skin. Sensitive skin necessitates moisturising ingredients that will cure and soothe the skin while also reducing redness and irritation. Yuglo moisturiser is superior to others since it has natural healing capabilities, anti-aging effects, and total skin hydration. Whether you have dry skin, oily skin, combination skin, acne-prone skin, or other skin concerns, YUGLO has a facial moisturizer for you. All of our formulas contain Turmeric & Apricot Oil to help restore and maintain your skin's barrier, which helps your skin retain moisture and keep irritants out. They also include other beneficial ingredients such as hyaluronic acid to further help your skin hold onto moisture and calming niacin amide. We all understand the importance of being hydrated, but what about your skin? Our range of face moisturizers are formulated to give your skin what it needs to help look and feel its best.
Miraculous Moisturizer
You performed your cleansing, scrubbing, and toning, but your skincare routine isn't complete without a face cream. Our skin requires far more than merely keeping the pores clean. For lifespan, it requires suppleness. Yuglo Skin Face Moisturizer is a miraculous substance that feeds and nourishes your skin. Our finest face moisturiser for dry skin is our Vitamin E Intense Moisture Cream. We've developed a critical product that will heal, hydrate, and revitalize your skin.Sensitive skin requires hydrating ingredients that repair and soothe the skin while also reducing redness and irritation. A moisturising cream with hydrating compounds like hyaluronic acid or a ceramide cream that refills critical skin barrier components might help strengthen the skin barrier. Yuglo skin Face Moisturizer hydrates the skin while also restoring its protective barrier. This rich, non-greasy, fast-absorbing moisturising cream with three vital ceramides, hyaluronic acid, and the proprietary time-release MVE Delivery Technology for all-day hydration was developed with dermatologists and is suitable for dry and extremely dry skin on the face. This oil-free, fragrance-free ceramide Moisturizer is suitable for sensitive skin and helps the skin retain moisture while enhancing its appearance and feel.
Moisturizer for Face: Dry Skin and Sensitive Skin
Yuglo skin Face Moisturizer is a one-of-a-kind, paraben-free facial for sensitive and dry skin that uses Yuglo's patented high-level technology. It contains components obtained from plants that closely resemble the structure of natural skin lipids, assisting in their replenishment in the stratum corneum. This cream for dry or sensitive skin aids in the restoration of the skin's protective moisture barrier, resulting in softer skin. Our face moisturiser for sensitive and dry skin also protects the entire face from external pressures by preventing over-evaporation of the skin's natural moisture.
YUGLO'S PROMISE
All YUGLO Skincare products are cruelty-free and made with potent Certified Organic ingredients that leave your skin looking healthy, vibrant, and beautiful. Finally, this rich facial cream for sensitive and dry skin helps to replenish the natural lipids that have been depleted by harsh skin treatments, making it ideal for use after microdermabrasion. The skin feels smooth and supple after using Intensive Moisturizing Cream. Sensitive skin creams are ideal for those with dry, damaged, or sensitive skin. This hydrating sensitive skin lotion is fantastic for your face, but it's also great for your elbows and knees. Try Yuglo's Intensive Moisturizing Cream – the finest moisturiser for dry skin – today if you're seeking for a face cream for sensitive or dry skin.
What are the benefits of a Face Moisturizer?
There are so many incredible benefits that come along with using a facial moisturizer! One of the most basic of benefits that a facial moisturizer can provide to you is to prevent dryness and deliver intense hydration. When you continuously use a facial moisturizer, your facial skin will build up a stronger and tougher skin barrier, which will ultimately assist in your facial skin appearing firmer and healthier than ever before! A daily moisturizer can even become a protectant for your skin, preventing different aggravations and pollutants from irritating your skin. 
How Do I Find a Facial Moisturizer That I Can Trust and Use on My Skin on A Daily Basis? 
There are thousands of facial moisturizers that are currently being sold on the market. However, not all of them are the answer to your facial dryness or oily problems. Yuglo's Turmeric and Apricot Oil Moisture Booster is the facial moisturizer that can truly be the answer to any and all of your facial moisture issues. Enhanced by a number of incredibly powerful ingredients, this facial moisturizer has the ability to naturally heal your skin from the inside out!
How to apply a Face Moisturizer?
As with any new skin care product, it's important to do a patch test at least 24 hours prior to using the moisturizer to avoid any negative reactions or allergies. We recommend performing a patch test before incorporating a new product into your routine.
To perform a patch test for your face moisturizer:
Apply a small amount of the product onto a clean area of skin on the inside of your wrist and keep the area dry for 24 hours. If any redness, burning, itching, blistering or irritation is observed at any time throughout the test, do not use the moisturizer.    
How to use our Tuglo Face Moisturizer?
Apply a dime size amount on your fingers and apply it on the face. Allow to dry. Use twice daily for best results. To get the full benefits, we recommend using a face toner prior to applying to ensure all makeup has been removed. You can make your own toner or use one based on your skin type. We recommend rose water for dry skin and witch hazel for normal or oil skin types. By applying a toner beforehand, it ensures that makeup has been removed and it allows your moisturizer to seal in the moisture. Use twice a day, once during the morning and at night until your skin adjusts to the moisturizer. Results may be instant for some but for others, it may take some time so we recommend giving the product a chance to work its magic!
What should I avoid while using the face moisturizer?
We recommend using a serum that targets your specific skin type and always making sure to include a broad spectrum sunscreen.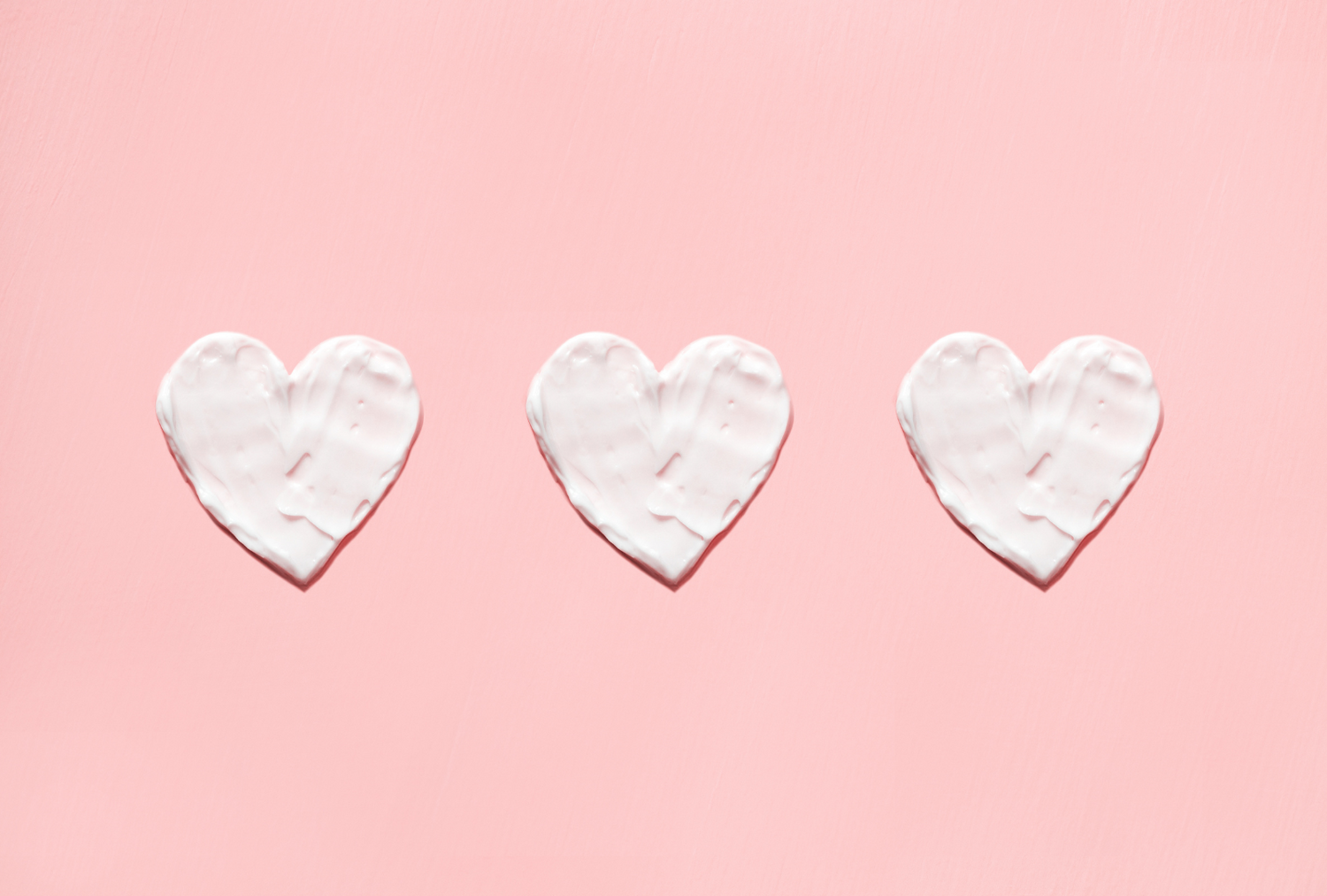 Frequently asked queries about our Face Moisturizer?
What is the consistency of this? Is it more of a heavy cream or light lotion?
The consistency is more of a light lotion as it's meant to balance out combo skin or reduce oiliness. We have had customers with dry skin who really enjoy it, but I personally wouldn't recommend it for very dry skin as you may not find it as moisturizing. To add additional moisture, we recommend using a hyaluronic acid serum prior to using the face moisturizer.
Does this help acne scars as well?
Our face moisturizer is infused with turmeric extract and sandalwood oil which are known for reducing acne scars so with consistent use you'll be able to notice a reduction in the acne scars. We recommend using it twice a day for best results.
Do you use it after cleansing?
Yes, you use TuGlo Moisturizer with Tumeric & Apricot Oil after washing your face. Leave your face damp and pat TuGlo Moisturizer on your damp face until it is fully absorbed. If you are using a toner or serum, use them prior to applying the face moisturizer. 
Is this product made with natural ingredients?
Yes, our face moisturizer is made with natural ingredients that are known for their healing properties, anti-aging benefits and overall skin hydration. It is formulated with turmeric and apricot oil which are two amazing ingredients that work for all skin types.
Is it hydrating?
Yes, our TuGlo Moisturizer is very hydrating without leaving the skin feeling heavy or oily. It is amazing at balancing oil production so skin is left glowing. We highly recommend it with acne prone skin as it hydrates while it fights off acne. It's truly a skin savior!
Reviews about our Face Moisturizer
- Jackie S.

Has helped me with my acne. Usually moisturizers break me out but this has not only prevented new acne but has also helped reduce the breakouts. Really enjoying it.

- Katie

I love how smooth this cream makes my face. It's also light so it absorbs very well. I will continue using.

- Tammy

It's my favorite face moisturizer that I've ever tried!

- Natasha G.

My skin looks more youthful since I started using this. It doesn't make my face feel oily which I love!

- George

Face has never looked so moisturized. Seriously, I'm in shock as to how well it works.