OLA OAT Face Oil | Tropical + Oats
Regular price
$20.00 USD
Sale price
$14.00 USD
Unit price
per
Sale
Sold out
An oat based face oil infused with tropical fruits that utilize the power of vitamin A, vitamin C and vitamin E to brighten, soften, and reduce the appearance of fine lines
Our Ola Oat Face Oil was designed to repair, rejuvenate and brighten skin. Want a brighter complexion? Hate the feeling of heavy oils? Our oat infused tropical fruit oil is just what your skin needs.
What does it do?
✔ Brightens 
✔ Tightens and tones
✔ Softens and smooths
✔ Boosts collagen production
✔ Reduces uneven pigmentation
Why Choose Our Oat Face Oil?
We wanted to create a face oil that utilizes the amazing properties of oats while infusing fruit oils highest in vitamin C. Ola Oat is all natural and vegan-friendly. Our products are 100% cruelty free and absolutely 100% free of harmful chemicals, including parabens and sulfates! 
This formula is a light oil that is readily absorbed and has a fruity aroma from our natural fruits oils.
Share
Ingredients

Please be aware that as we continue to evolve our product portfolio, ingredient lists may change or vary. Please refer to the ingredient list on the product package you receive for the most up to date list of ingredients, and reach out to hello@yugloskin.com with any questions.

Guava Seed Oil, Papaya Seed Oil, Kakadu Plum Oil, Kiwi Seed Oil, Strawberry Seed Oil, Seabuckthorn Seed Oil, Oat Oil, Kumkumadi Oil, Frankincense Serrata Oil, Orange Oil.
How to use

Apply 2-3 drops and apply onto cleansed face and neck. Gently press or massage until absorbed. Follow with your favorite moisturizer if needed.
Shipping

Processing time: Order verification, tailoring, quality check and packaging. All orders are sent for dispatch within 24 hours after the order is placed. We will then process the orders, which may take an additional day.

Shipping time: This refers to the time it takes for items to be shipped from our warehouse to the destination.

International delivery usually takes about 7–14 business days. US orders are shipped by

 

USPS.

 After processing and leaving the warehouse, items usually take between 3 and 5 days to arrive at their destination but can take longer from time to time.
Return policy

Our 60-Day Guarantee

We truly believe we offer some of the most innovative skin care products in the world, and we want to back that up with a risk-free ironclad 60-day guarantee. If you don't have a positive experience for ANY reason, we will do WHATEVER it takes to make sure you are 100% satisfied with your purchase. Buying items online can be a daunting task, so we want you to realize that there is absolutely ZERO risk in buying our products and trying them out. If you don't like it no hard feelings we'll make it right. We have a 24/7 Ticket and Email support team. Please contact us if you need assistance.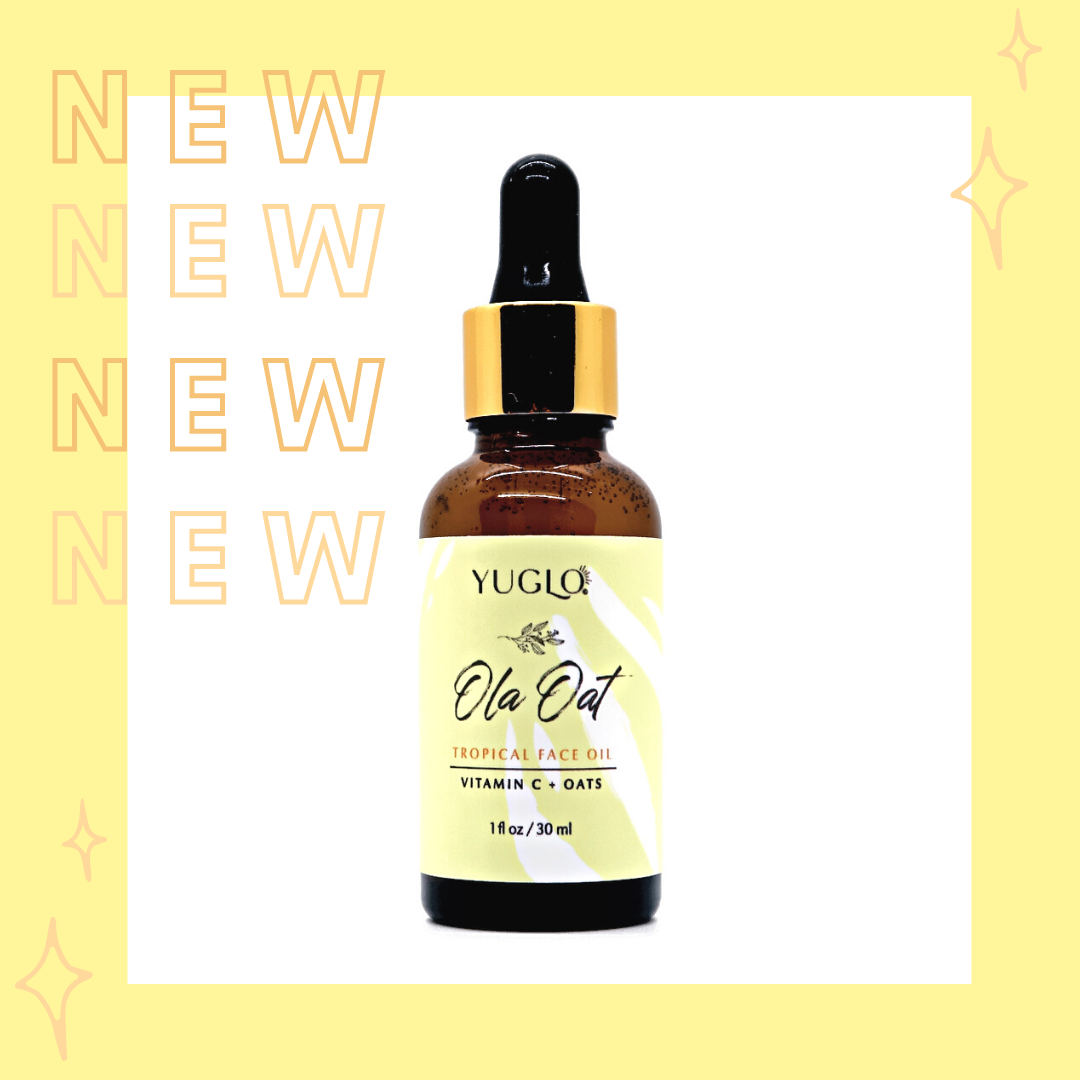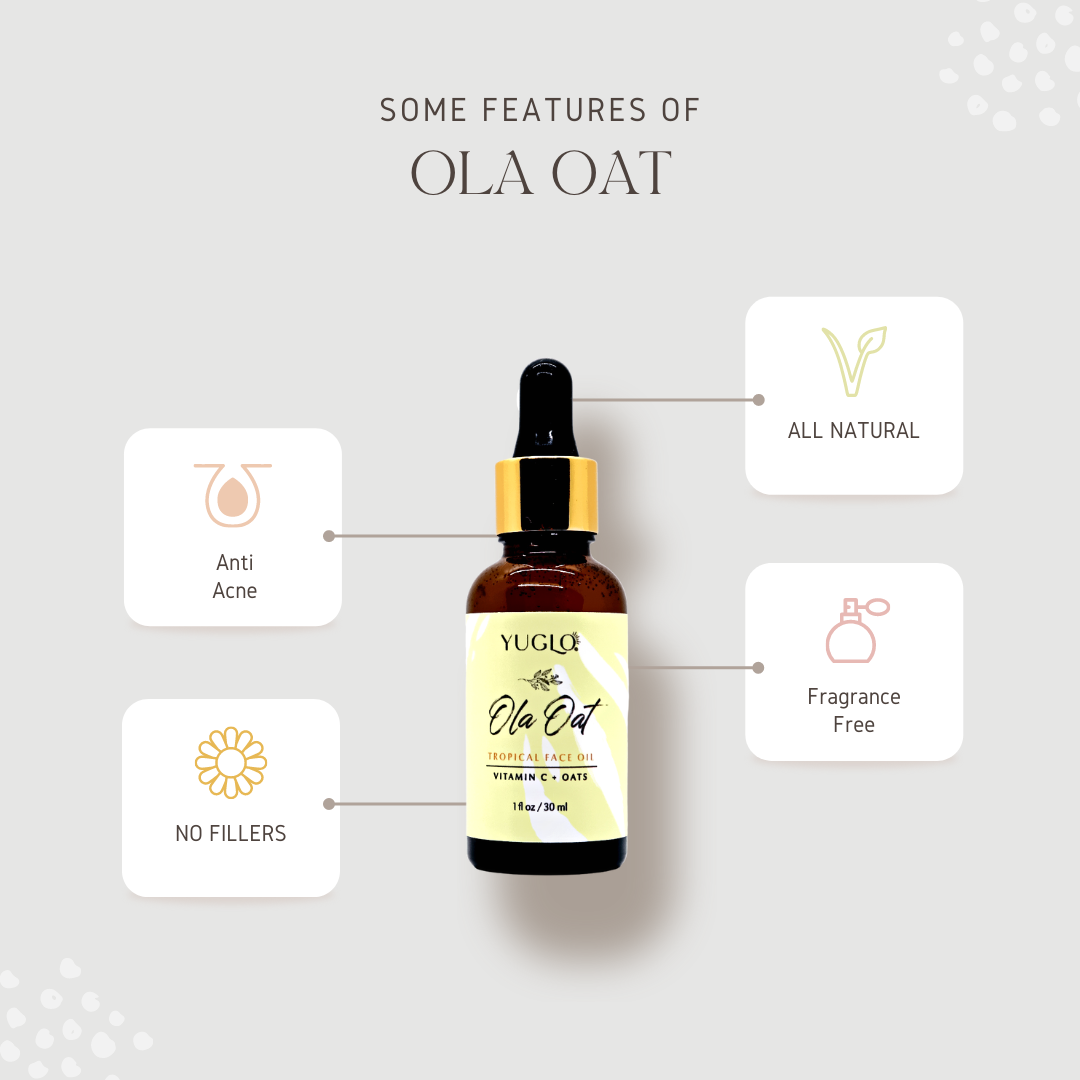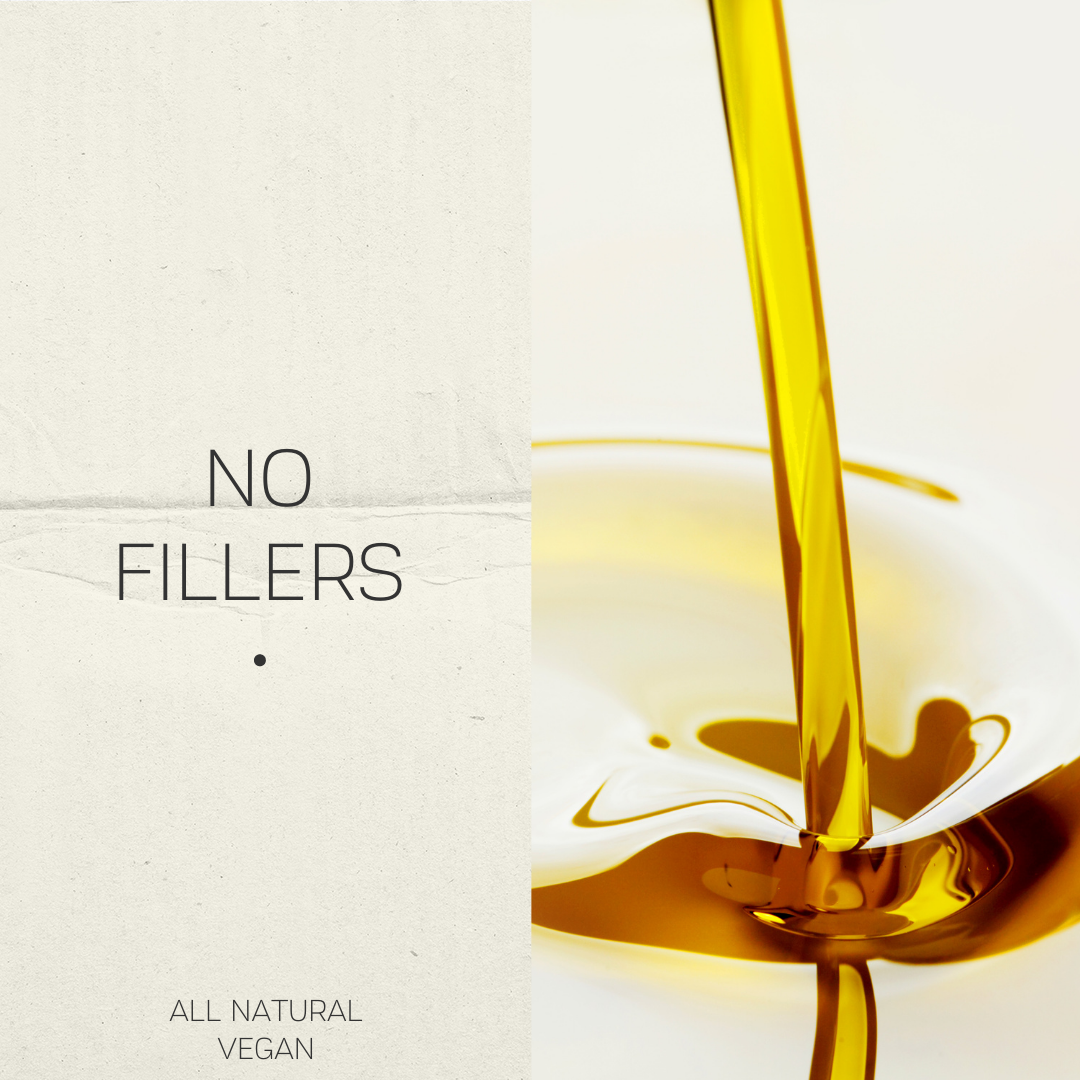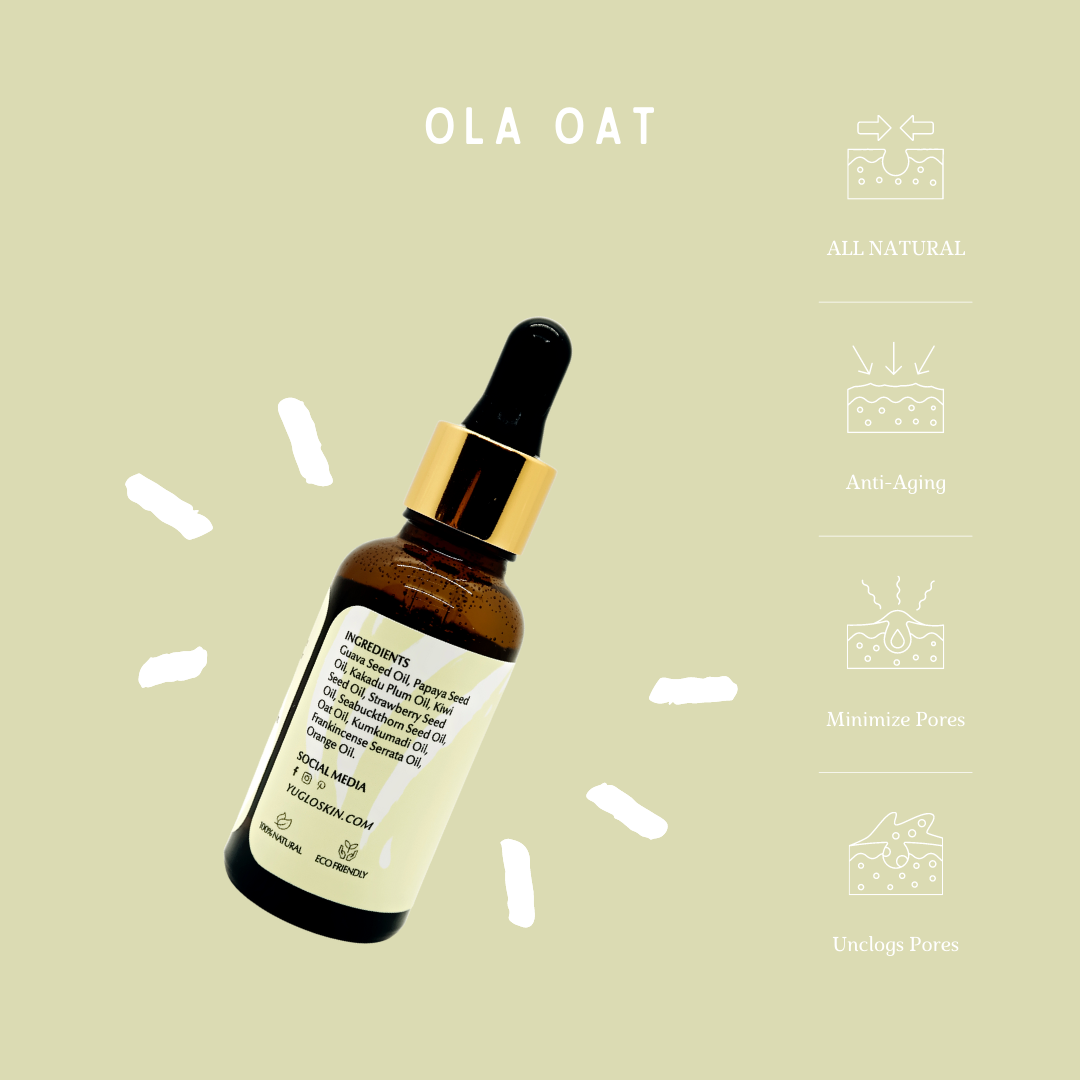 Why Yuglo?
Natural ingredients

Antioxodant Rich

Cruelty Free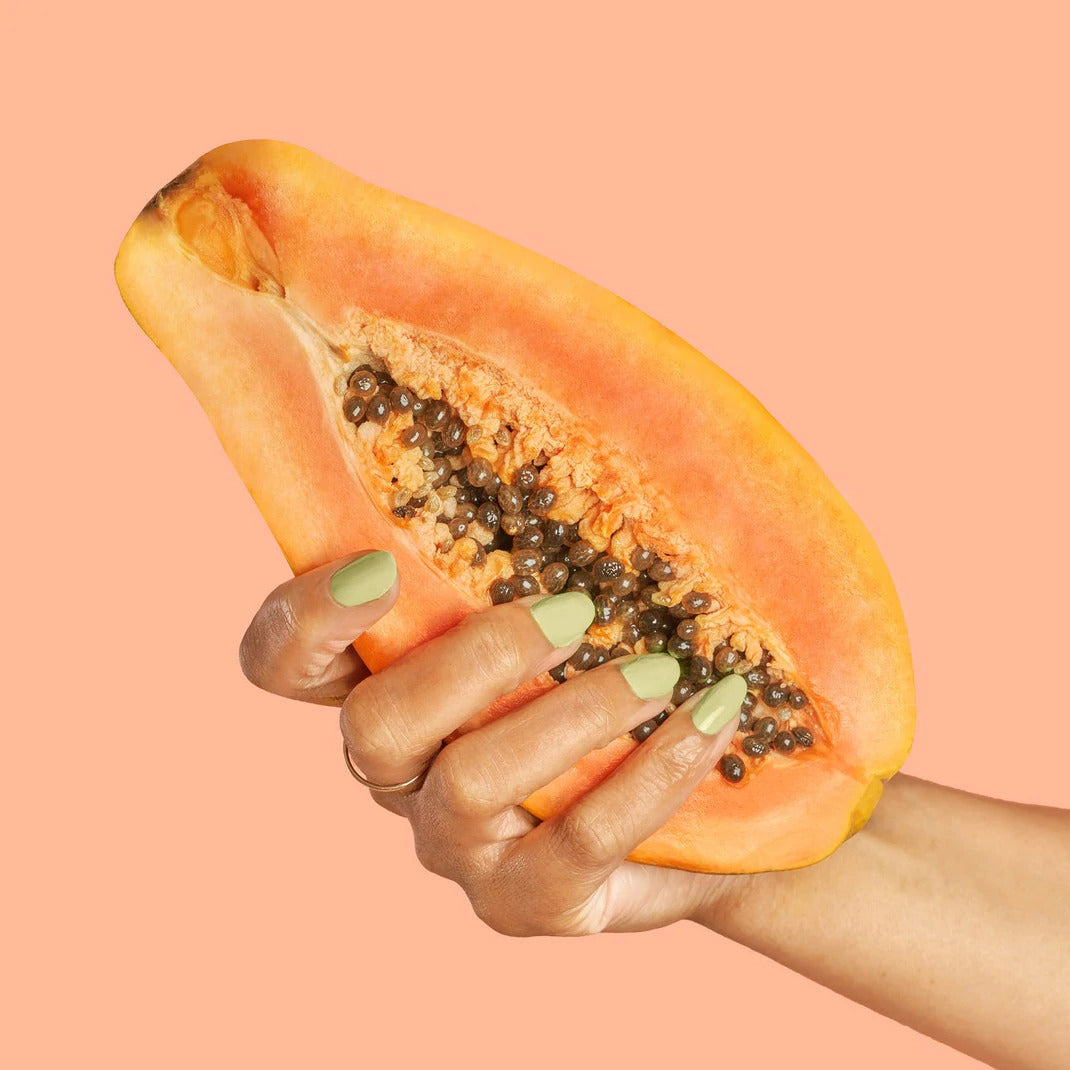 Made with you in mind.
We always choose the finest natural ingredients, then expertly blend them to benefit your routine ♡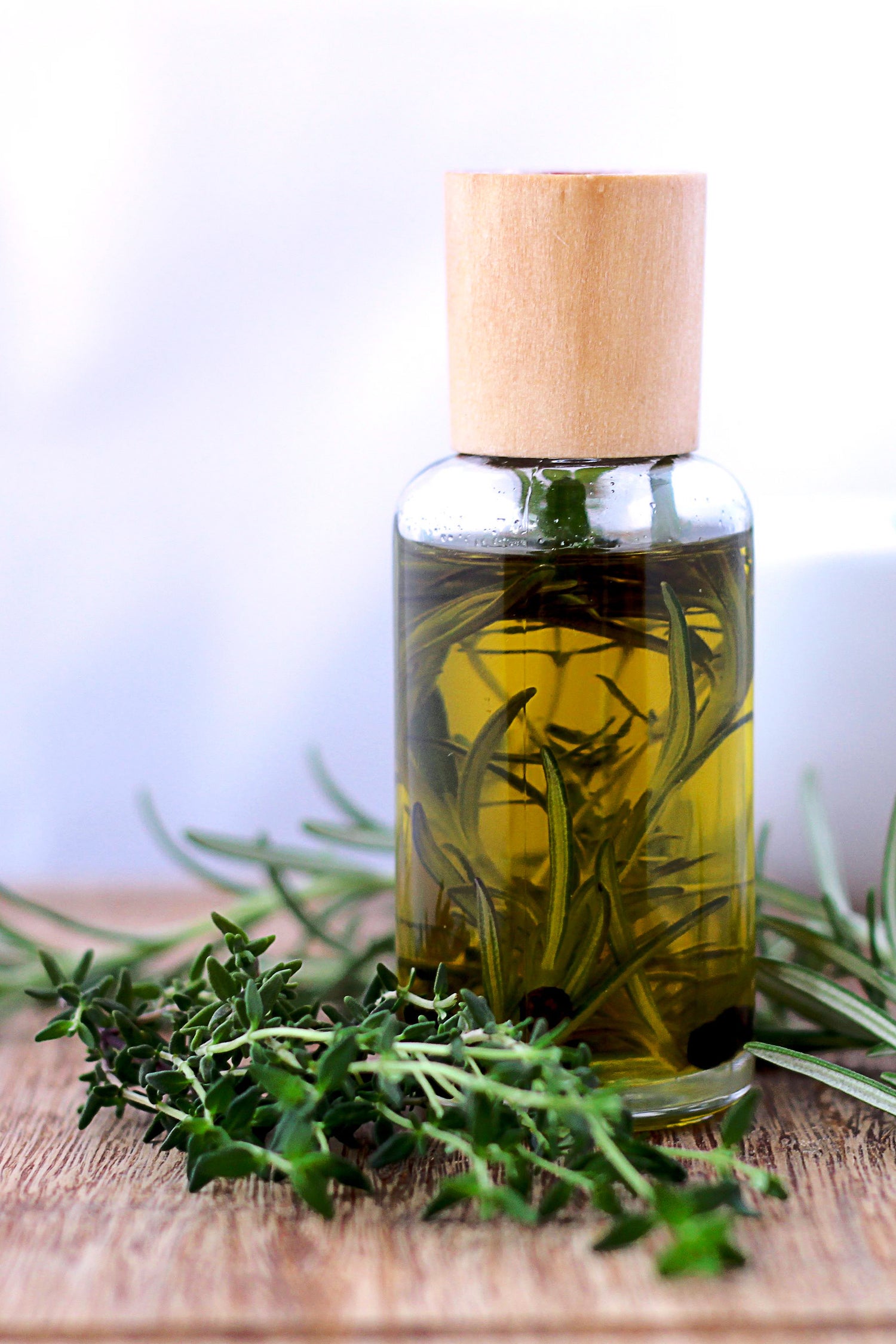 What is a Face Oil?
When it comes to hydrating your face, chances are you use a facial moisturiser or face serum. Face oils are their own skincare category, with new mixes formulated with innovative ingredients hitting the stores on a regular basis. While both skin care products are necessary in their own right, there's one thing you may have overlooked or decided not to use: face oil. Perhaps you've avoided it because you have oily skin, or because you believe your skin is well nourished and doesn't require more moisture.Face oil, on the other hand, isn't just for dry skin; everyone may benefit from using it as part of their skin care routine. While slathering oil all over your face may not seem optimal, the appropriate face oil may provide a surprising number of advantages when used correctly. Are you ready to discover the benefits of this popular skin care product? Just read this article carefully.
WHAT ARE FACE OILS?
Before we get into all of the reasons why you should invest in a face oil, it's important to understand what this essential is. Face oils are formulated to moisturize and hydrate the face. This essential comes in useful to soften, nourish, and balance skin for a healthy-looking glow, and is often prepared with a variety of plant oils. Face oils, which can be natural or synthetic, are often used to moisturize the skin. While oils might help you achieve better skin, not all of them are made equal. Natural plant oils, when properly extracted and unfiltered, won't clog pores and can alter your skin, whilst synthetic and mineral oils are comedogenic and clog pores.You may use your face oil to seal in hydration on top of your moisturiser or as a basis for your moisturiser directly on the skin. When utilizing massage tools, oils are also fantastic for adding slip to the skin.
CAN A FACE OIL REPLACE MY MOISTURIZER?
Face oils can be beneficial to your skin, but they work best when combined with a moisturiser. Face oils nourish, lubricate, and build a protective lipid barrier on the skin's surface to help keep water in, but they don't truly moisturize because they don't contain any water. Use these to make your moisturiser last longer.
WHAT CAN A FACE OIL DO FOR MY SKIN?
Essential fatty acids are abundant in many face oils. They can help oily skin types be more balanced by replenishing necessary fatty acids and delivering moisture without leaving a greasy residue. Oils, in addition to being moisture-boosting, may also protect the skin. Oils can hold water because they are lipophilic (meaning they mix or dissolve in lipids or fats). Oils also aid in skin plumpness by strengthening and restoring our own natural skin barrier.
DO I NEED TO APPLY ANY SPECIAL OILS ON MY BODY?
Body oils are a wonderful technique to enhance moisture levels in your body if you need a substantial hydration boost. Furthermore, they provide a very sumptuous experience. A moisturising nut or seed oil, such as macadamia, almond, or coconut, is ideal.
What are benefits of using Face Oil?
Are you interested in learning more about the face oil craze? Here are main reasons why this beauty essential is so popular.
IT SEALS IN MOISTURE AND PROVIDES ADDITIONAL NOURISHMENT
While face oils can help anybody, including those with oily skin, they are especially nutritious for dry skin. Whether you have dry skin due to the weather or you always have dry skin, face oil can assist improve the hydrating efforts of your moisturiser. When you apply oil to your face after using a moisturiser, it seals in all of the nourishing components, allowing your skin to better retain the moisture. The greatest facial oils may give nourishment on their own, in addition to helping to lock in hydration. If you have dry skin, apply a few drops of face oil after your moisturiser in the morning and at night. Consider using it solely at night if you have oily skin.
IT PROMOTES A HEALTHY-LOOKING GLOW
Because your skin generates fewer natural oils as you get older, your skin may seem dull and dry. If you're dehydrated, don't get enough sleep, or don't exfoliate enough, your skin will appear dull. Using oils on your face can help restore moisture and promote glowing skin, no matter what the reason of your dull skin is. For an instant glow, a facial oil can also be applied. As a makeup-free, natural-looking highlight, apply one to the high points on your face.
IT CAN HELP FOUNDATION APPLY MORE SMOOTHLY
Face oil is an excellent face care product to use before concealer or liquid foundation because of its velvety, rich texture. It might be difficult to apply makeup with a flawless finish if your skin is dry, flaky, or blemish-prone. A face oil may help your makeup brushes glide across your skin for a smooth base, reducing the likelihood of clumping or streaking.
Editor's note: In addition to applying face oil beneath makeup, you may also combine the two. For a little more sheer and glow-boosting mixture, mix a few drops of face oil with your favorite foundation, such as Yuglo Skin face oil 24 Hour Fresh Wear Foundation, Lightweight.
IT HAS THE ABILITY TO PROTECT THE SKIN
When used as the last step of your morning skin care routine, face oil can function as a barrier for your skin's outer layer.
IT HAS THE ABILITY TO KEEP FREE RADICALS AT BAY
Your face oil may have antioxidant characteristics that are beneficial to the skin, depending on the recipe you pick. You might wonder what one of the primary advantages is. Free radical protection for the skin. Yes, the correct face oil can help avoid some of the harmful effects of free radicals on the skin, such as elasticity loss and photoaging.
YOUR PORES WILL NOT BE CLOGGED BY IT
Do you believe that applying oil on your face would clog your pores? Reconsider. Acne should not be a problem if you use the proper amount of face oil and the right recipe. In order to avoid blocked pores, look for non-comedogenic face oils.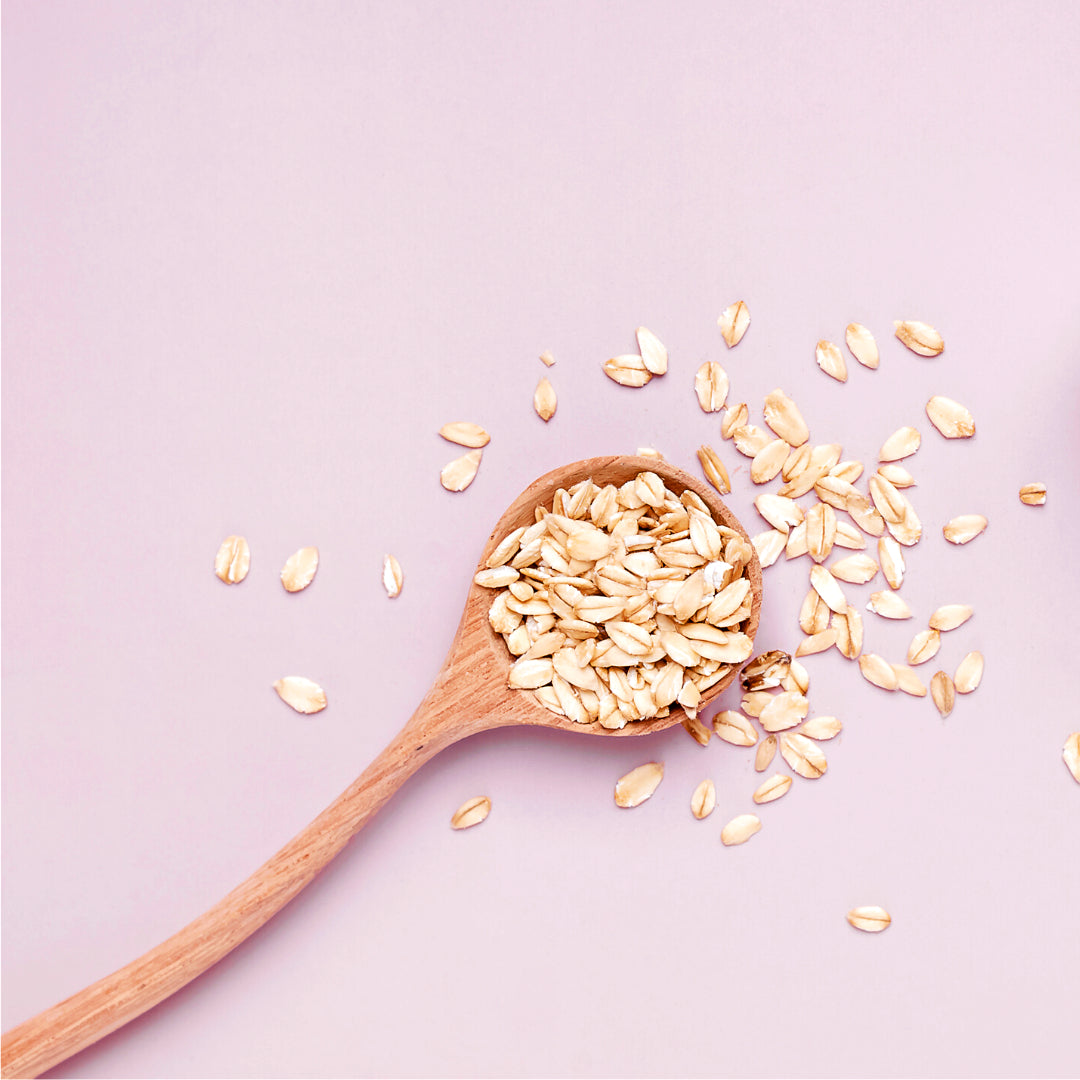 How Yuglo Skin face oil works?
Consider including a face oil into your skincare regimen to improve, invigorate, and brighten your skin. Unfortunately, moisturising and cleansing our faces isn't enough; continual exposure to environmental variables such as UV radiation and pollution takes a toll on our skin. Face oil aids in our defense, but not all face oil is created equal. Because of its all-natural components and lack of artificial perfumes and hazardous chemicals, the Yuglo skin face oil includes Vitamin A, C, and E, as well as the best oil ever. This unique blend of vitamins works to reduce wrinkles, nourish and soothe skin, and establish a protective barrier over your skin to keep pollutants at bay.
Vitamin C is the main active element in this oil, and it's great for evening out your skin tone and fading dark spots. However, vitamin C isn't the sole active component here: Apple, orange, and tangerine extracts are also present in Yuglo skin face oil. These fruits are high in antioxidants, which help your skin's natural ability to fight pollutants. This product's hyaluronic acid and aloe extract will leave your skin feeling smoother than you've ever felt before.A brilliantly strong, incredibly light facial oil that profoundly hydrates, calms, revitalizes, and entirely shields the face against evil people attempting to make it miserable. It'll become your new best buddy and everyday skin enhancer. It absorbs fast and thoroughly to hydrate, revitalize, and brighten your face while also protecting it against fine lines, dark spots, dryness, and ageing irritation.Yuglo skin face oil employs nature to work with your body, healing issues from the bottom up, rather than utilizing chemicals and synthetics to mask skin problems.
How does vitamin A in Yuglo skincare oil benefit skin?
Vitamin A is a fantastic substance that, when present in sufficient amounts, is known to provide a slew of amazing advantages to skin. The tough thing is getting the appropriate levels since our vitamin A levels are constantly being depleted as a result of our contemporary lifestyles, our exposure to sunshine, and other environmental variables, and this depletion is the core cause of unhealthy skin. Vitamin A skincare solutions like Yuglo skin oil are the sole option to combat this vitamin A deficit through skin-beneficial nourishment.
Yuglo skin oil contains vitamin A, which helps to speed up healing, prevent breakouts, and boost the skin's immune system. It also promotes natural moisturising, which means it efficiently hydrates the face and gives it a healthy sheen. It aids in the growth and maintenance of a healthy dermis and epidermis, your skin's top two layers. It helps to treat acne-prone skin by assisting in the normalization of oil production, making skin less greasy and more balanced.
Our Yuglo skin face oil is vitamin E-rich and restores moisture, which is why it is ideal for dry and injured skin. It aids in the neutralization of free radicals, which harm cells and may have a role in the development of cardiovascular disease, cancer, and other illnesses. Yuglo skin face oil is made entirely of natural ingredients and is vegan-friendly. Our products are devoid of all hazardous ingredients, including parabens and sulphates, and are completely cruelty-free!All skin types can benefit from Yuglo skin face oil. Its light enough for oily or challenged skin (remember, even greasy skin needs nutrition), nourishing enough for severely dry, dehydrated, or mature skin, and dermatologically approved for sensitive skin.
How to apply Face Oil?
As with any new skin care product, it's important to do a patch test at least 24 hours prior to using the oil to avoid any negative reactions or allergies. We recommend performing a patch test before incorporating a new product into your routine.
To perform a patch test for your face oil:
Apply a small amount of the product onto a clean area of skin on the inside of your wrist and keep the area dry for 24 hours. 
If any redness, burning, itching, blistering or irritation is observed at any time throughout the test, do not use the face oil.    
How to use our Ola Oat Face Oil?
Apply 2-3 drops and apply onto cleansed face and neck. Gently press or massage until absorbed. Follow with your favorite moisturizer if needed.
To get the full benefits, we recommend using a face toner prior to applying to ensure all makeup has been removed. You can make your own toner or use one based on your skin type. We recommend rose water for dry skin and witch hazel for normal or oil skin types.
By applying a toner beforehand, it ensures that makeup has been removed and it allows your face oil to seal in the moisture. Feel free to use your favorite face moisturizer once oil has absorbed.
Use once a day preferably at night until your skin adjusts to the oil. Results may be instant for some but for others, it may take some time so we recommend giving the product a chance to work its magic!
What should I avoid while using the face oil?
Avoid using retinol while using the face oil. We highly recommend using a broad spectrum sunscreen while using our face oil.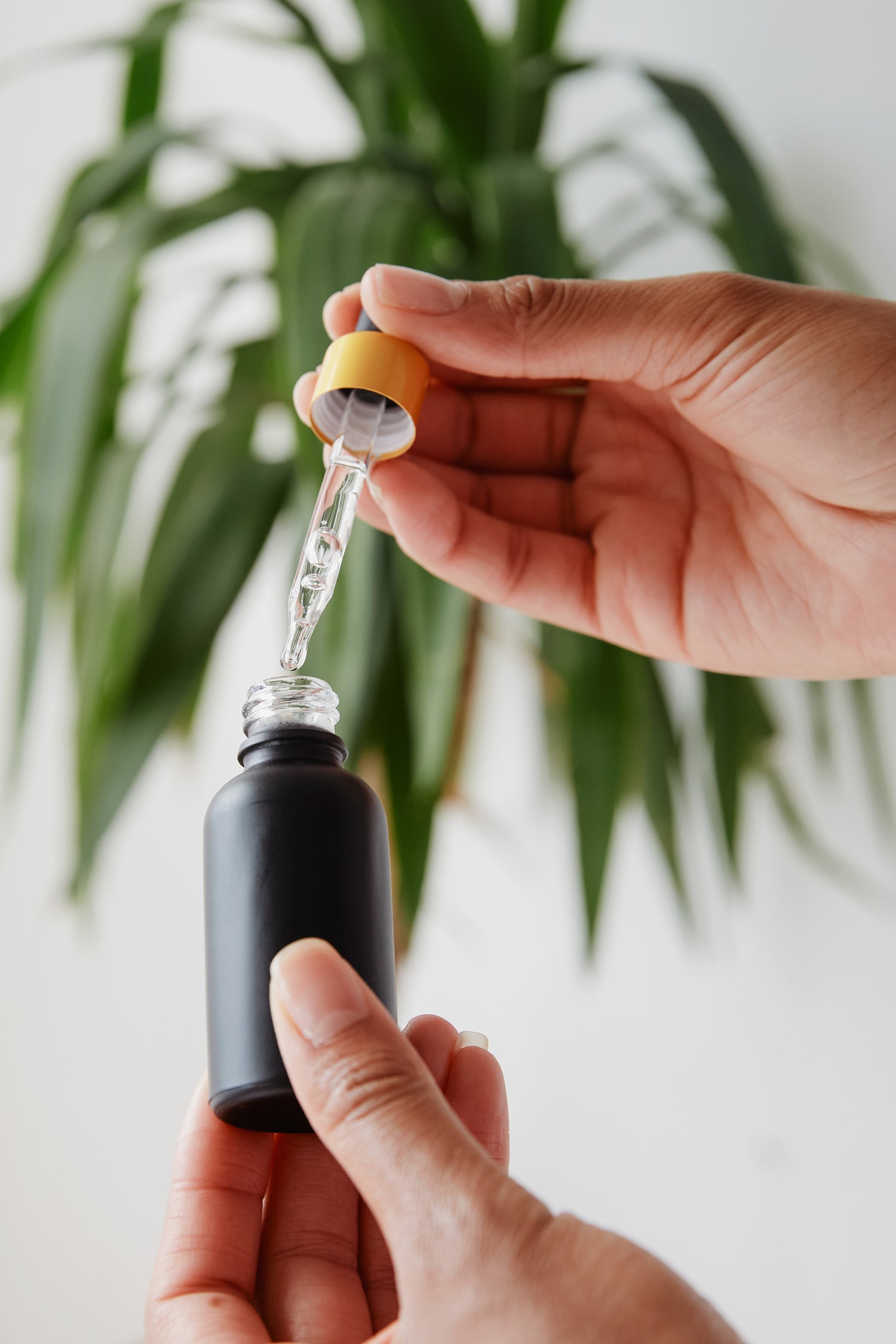 FAQ's about Face Oil
What does the oil smell like?
Like tropical goodness! No, really it smells very fruity due to the combination of fruit oils. The natural oils create a beautiful blend that truly feels and smells amazing upon using.
How should I use it for best results?
We recommend thoroughly cleansing your face and applying while the skin is still damp. Gently pat until the oil is absorbed. You may use a toner or serum prior to using the face oil. Don't forget to apply it on your décolleté as well.
Does it really have oats?
Yes, it has oat oil which is derived from oats. The oat oil acts as a beautiful base for the fruit oils. It is incredibly hydrating and absorbs extremely well so your skin is left glowing without the heavy oil residue.
What fruit oils does it contain? 
Our Ola Oat face oil is a blend of Guava, Papaya, Kakadu Plum, Kiwi, Strawberry and orange. Due to this beautiful blend of fruits, it is very high in vitamin A, vitamin C and vitamin E. 
Does it contain Vitamin C?
Yes, our face oil contains a blend of fruits high in vitamin C. The one fruit being Kakadu Plum which has the highest recorded natural amount of vitamin C of any fruit in the world. It also contains strawberry and orange oil which also contain vitamin C.
Reviews about our Face Oil
- Kayla

Use every night  and my face is glowing!! Can't wait to see what long term results it will have. 

- Eva C.

It smells amazing and my skin feels so smooth and looks brighter. I can't recommend it enough.

- ButterflyDee

Holy grail product! It has transformed my skin and I no longer wear makeup. My dark spots are almost nonexistent. Best skin care product I've ever tried.

- Gerald

Makes my skin glow after just one use. Have used for about a week and my skin looks better than it has in years. Really, it's that amazing.

- Adriane C.

Love it so much. Highly recommend!